Image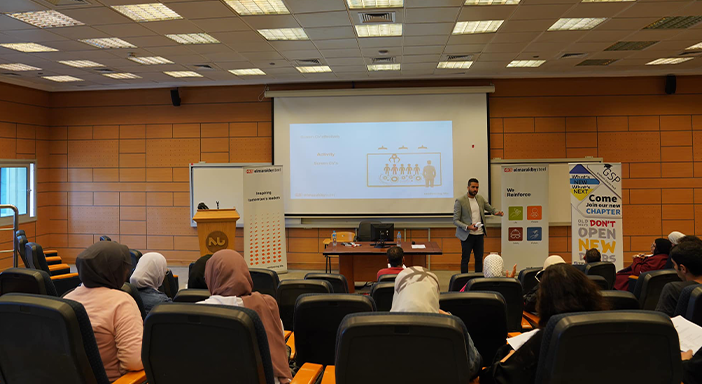 Mr. Abdelrhman Atef's Session for students by SEEC
A career development session was delivered by Mr. Abdelrhman Atef, Senior HR at ElMarakby Steel, to share two of the most important skills students need nowadays!
The session was mainly focused on:
How to write an effective CV
The needed interview skills when applying for a job
The session was held via a collaboration between GSP NU club and Skills and Employability Enhancement Center at NU (SEEC).
GSP is a club that aims to assist undergraduate students in answering the most critical question they will face after graduating; "what now?"
SEEC provides students and alumni with opportunities to develop professionally, connect with potential employers, improve employability skills, and achieve lifelong career success. It also provides assistance regarding career exploration and development tailored to their specific professional needs.