Image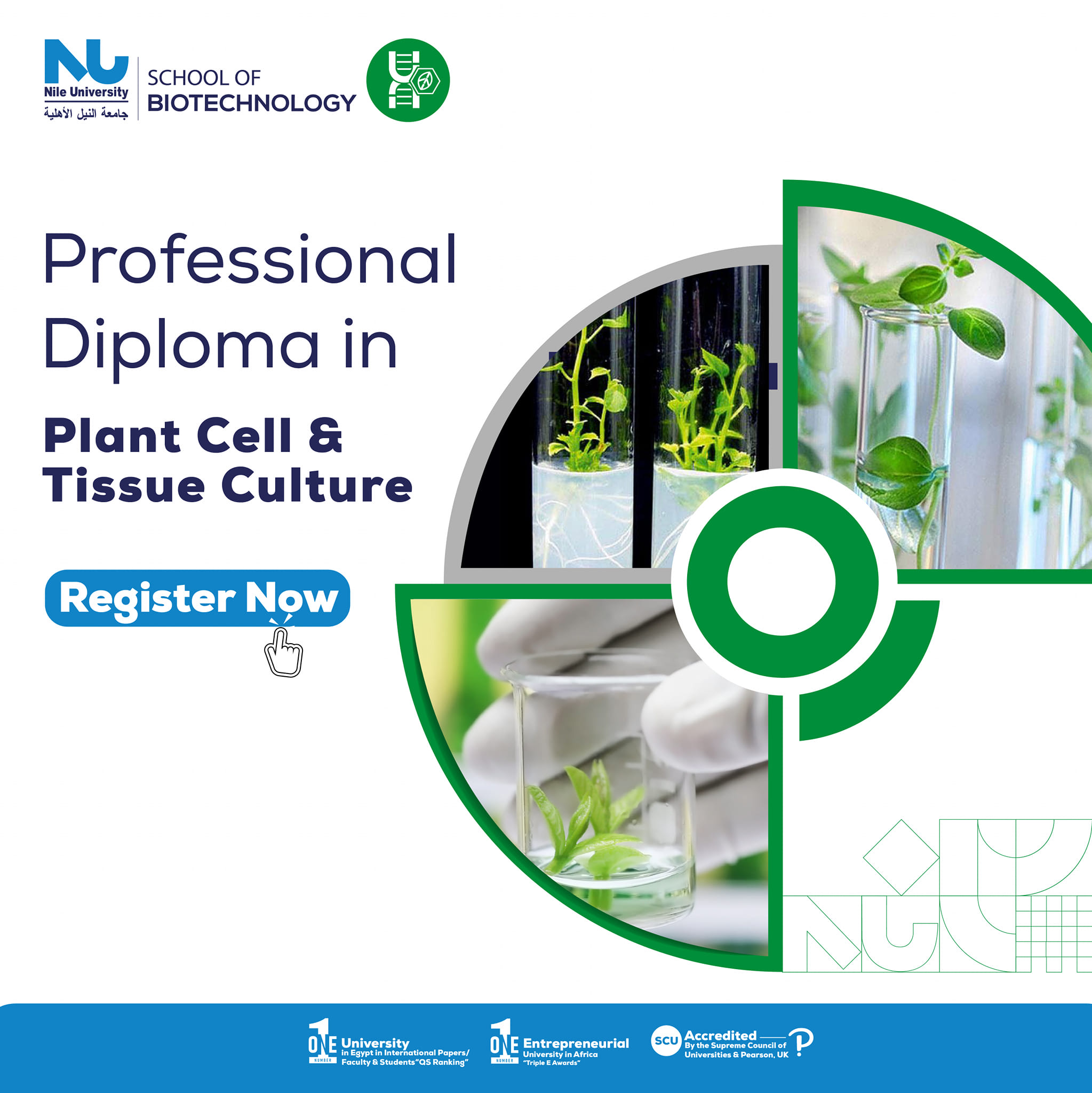 The Launch of the Professional Diploma in Plant Cell and Tissue Culture at the School of Biotechnology
The School of Biotechnology at Nile University is thrilled to announce the start of the application for the Professional Diploma in Plant Cell and Tissue Culture!
The process of growing plant cells, tissues, and protoplasts on special nutrient media in a controlled and sterile environment is known as Plant cell/tissue culture (or 'in vitro' culture).
It has a wide range of uses in research and commercial applications worldwide.
It plays a crucial role in plant regeneration and micropropagation, particularly in the field of modern biotechnology, agriculture, horticulture, and related industries.
This technology is used for various purposes such as eliminating viruses from plant tissues to produce virus-free plants, micropropagation, clonal propagation, inducing genetic variation, improving crops through genetic engineering, producing haploids, and producing secondary metabolites through cell cultures.
How to apply?
You can apply by filling out the registration form via this link: Apply Now
For more information about the diploma please visit the following link: Get Info
For Inquires don't hesitate to contact us on:
aabushady@nu.edu.eg