Image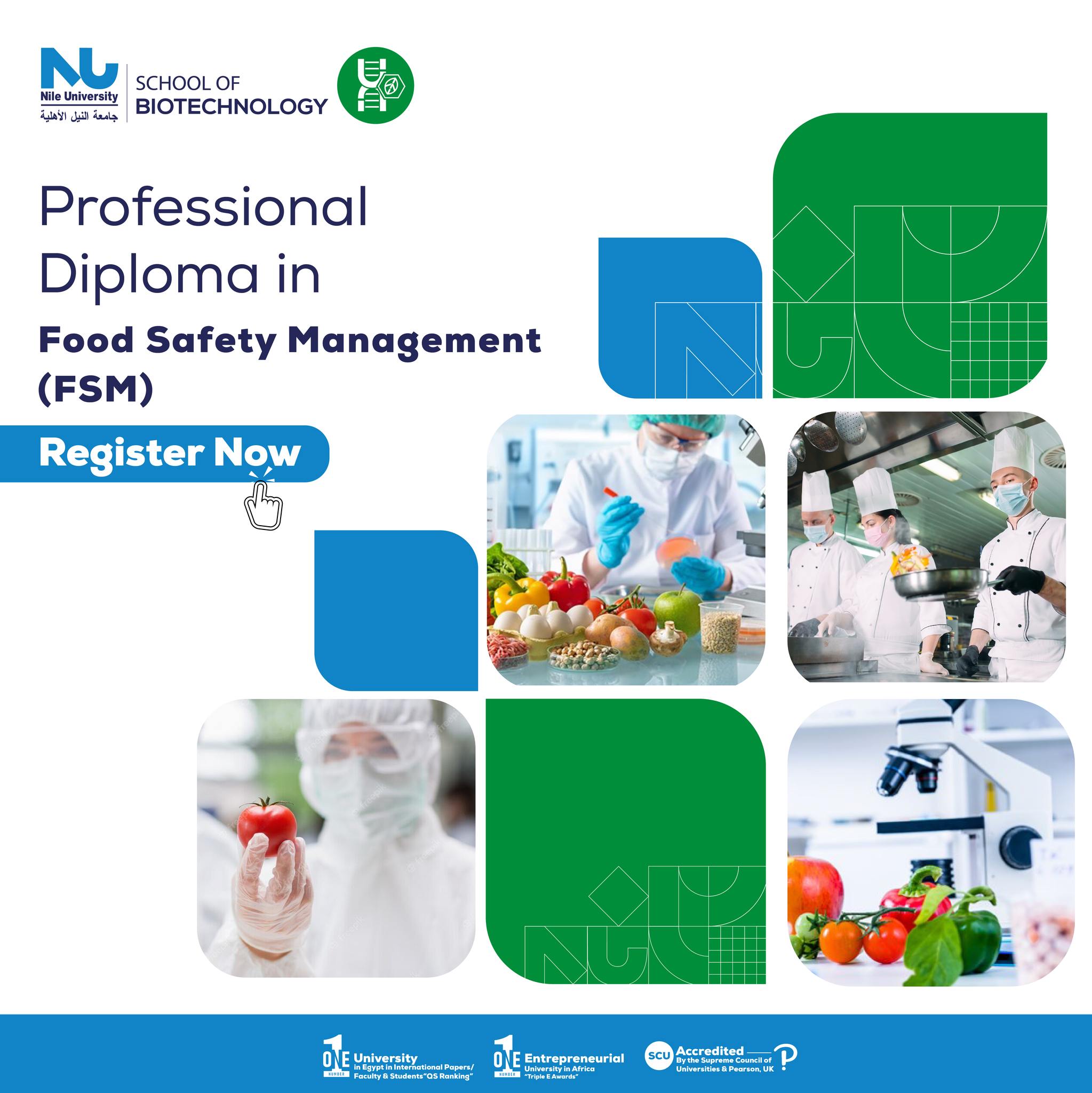 The Launch of the Professional Diploma in Food Safety Management in the School of Biotechnology
The School of Biotechnology at Nile University is pleased to announce the start of applications for the Professional Diploma in (FSM).
The one-year diploma provides food industry professionals with educational opportunities to expand their knowledge and skills in food safety, food processing, and food safety management, preparing them for career advancement opportunities to produce and serve safe, high-quality food nationally and globally.
The diploma will qualify attendees to be food auditors and inspectors in government agencies and the private sector to conduct various food and tertiary processing facilities.
Individuals currently working in any segment of the food chain, from basic food production to food service.

 Individuals seeking positions in food industry facilities such as food processing plants, food service, restaurants, hypermarkets, hotels, hospitals, airlines, or any other food service or manufacturing facility.
For inquiries, do not hesitate to contact:
abdelrahim@nu.edu.eg

aabushady@nu.edu.eg