Image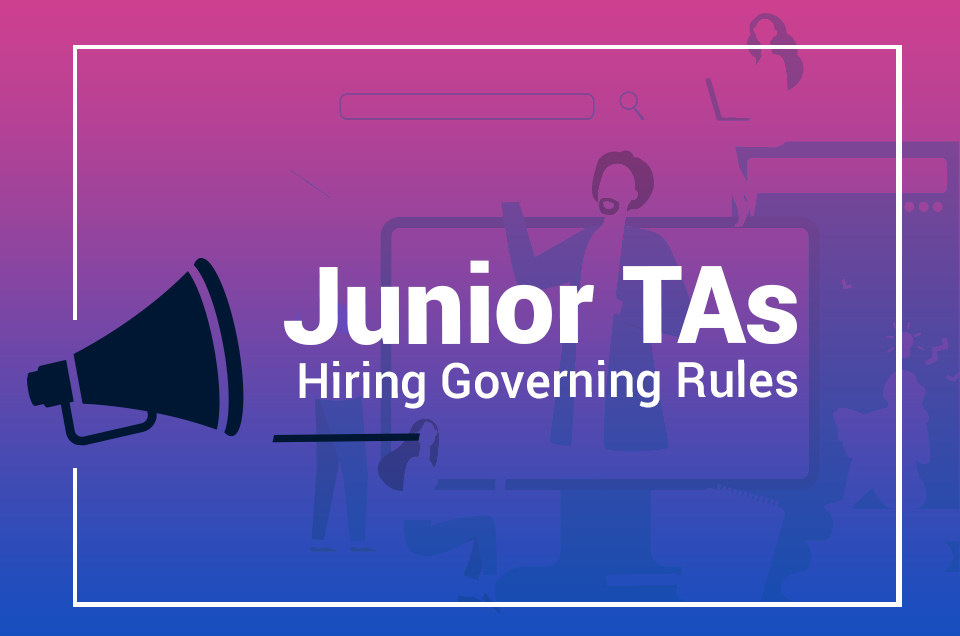 Junior TAs Hiring Governing Rules
The School of Engineering and Applied Sciences (SEAS) has formulated some governing rules for hiring a Junior Teaching Assistant (JTA). The rules are set to maintain the high-quality education process and ensure the JTA and students have a well-established experience.
Junior TAs Hiring Governing Rules:
They should be limited to:
Labs (physics -chemistry – circuits - …)
Projects related to the undergrad.
courses Engineering Drawing sessions
It is not allowed to share or call them for any activities regarding teaching, grading, taking attendance or proctoring, giving revision sessions, or evaluating projects. Junior TAs should have an accumulative GPA of 3.5 at a minimum and must achieve a minimum of A for the course they are applying for. The max number of Junior TAs is one JTA per 25 students. Hiring JTAs per any course needs the approval of the program council and school dean.