Image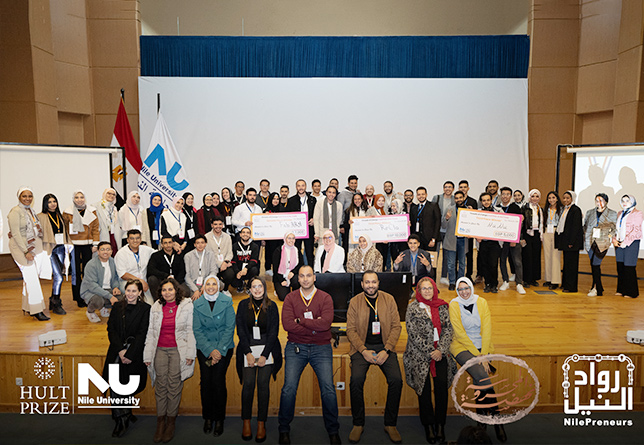 Hult Prize at NU
This year, Hult Prize at NU brought together 37 teams of 
passionate and innovative students. Over several weeks, teams 
made start-ups that could positively impact the world.
At the finale, the judges were blown away by the potential of the 
top 13 start-ups. The third-place winner NUNU wowed the judges 
with their creative solution and won 5k EGP cash prize, while the 
second-place winner Fab. ARM impressed with their well-crafted 
business plan and won 7k EGP cash prize.
But it was the first-place winner ReClo that truly shone, earning 
them a spot in the world semi-finals in Dubai and a cash prize of 
10k EGP.