Image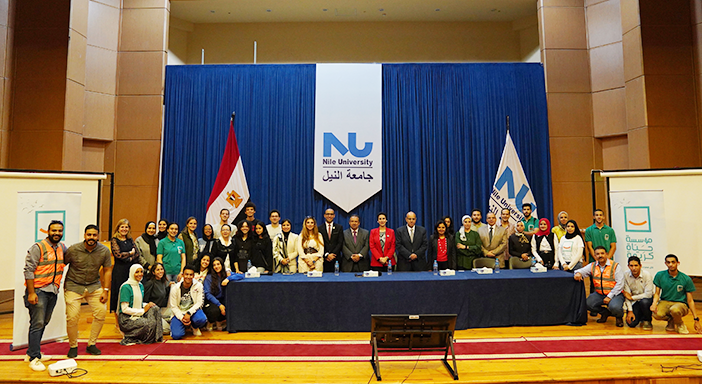 Haya Karima at Nile University
We are proud to have been one of the chosen universities to have taken part in the "Haya Karima" campaign through our first collaboration with the initiative in yesterday's event. The convoy from Haya Karima presented an introductory session and displayed their plans to preserve the dignity and the rights of the underprivileged in many of their diverse projects that are concerned with lodging, health, social services, among many others. They have also stated clearly their quest for volunteers from the university which will help them fasten the processes in which will thoroughly finalize many of their projects.
 
It has also been our pleasure to involve our students in such an event through mini brainstorming talks from our students' side and some of our visitors like our Architecture and Urban Design students who had many practical thoughts regarding the construction aspects of housing.  
Such a pleasure and looking forward to lending a real hand to our community through Haya Karima.
Check out the coverage of the event from Extra News Youtube Channel: