Image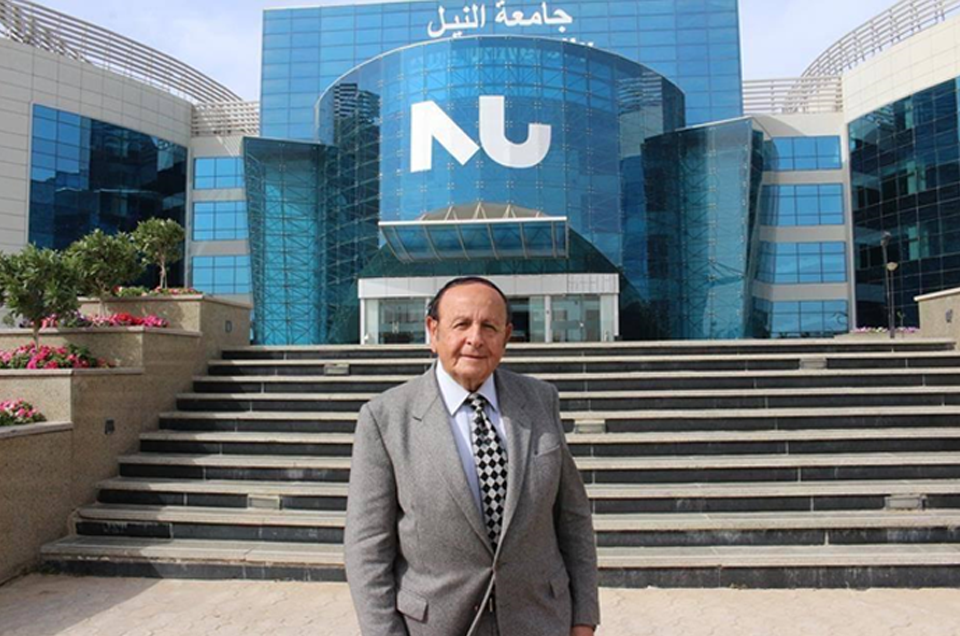 The Farewell Email by Dr. Tarek Khalil
Dr. Tarek Khalil's presidency of NU ended on July thirty-first, 2021; however, he will still be staying with us at NU under a different status. Dr. Khalil was the initiator of Nile University, and his efforts and contributions are countless, which helped make NU what it is today.
He has made a name out of the first Ahleya university by developing it as an entrepreneurial university enriched with a culture of creativity, innovation, entrepreneurship, and competitiveness. We are proud to have worked and witnessed the presidential period full of endless success stories. NU's family wishes him the utmost happiness, success, and peace. Here is the farewell email that Dr. Tarek Khlail sent on July twenty-third, 2021:
Dear NU Family, I hope that you and your families had a happy Eid Adha Mubarak. You have enjoyed your holidays and took the opportunity to rest in preparation for resuming a new academic year.
This is one of the hardest emails for me to write as I bid you and Nile University farewell. I want to inform you that after 15 years of service to this extraordinary institution, I am stepping down from my position as President of Nile University, effective August first, 2021. I have served this beloved university to the best of my abilities, and I am proud of what we have accomplished. We have built, together, a unique university, and I leave it at a time where it is in its best shape ever and poised to be a great institution of higher learning. We have achieved many firsts in higher education in Egypt. First, Ahleya non-profit institution in the 21st century in Egypt. Leader in espousing and promoting the culture of learning to replace the culture of rote learning and memorization. The first university to start with graduate programs and research centers to emphasize the criticality and importance of research universities. First, to espouse the concept of entrepreneurial universities and spread the culture of creativity, innovation, entrepreneurship, and competitiveness.
As of August first, Dr. Wael Akl, our current Provost, will be serving as Acting President. I am incredibly pleased that he will be at the helm as I am very confident in his abilities and dedication. Dr. Wael has served Nile University with distinction since 2008. I urge everyone in the Nile University family to give him your full support and wish him the best of luck taking NU to new heights.
For me, the presidency of Nile University was not a job but was a dream and a mission. Thank God we were able to make the dream a reality. Nile University will always be in my blood, and I will continue to lend my help and support for as long as possible.
God bless you all,
Tarek Khalil
President of Nile University
 Here is our tribute to Dr. Tarek