Image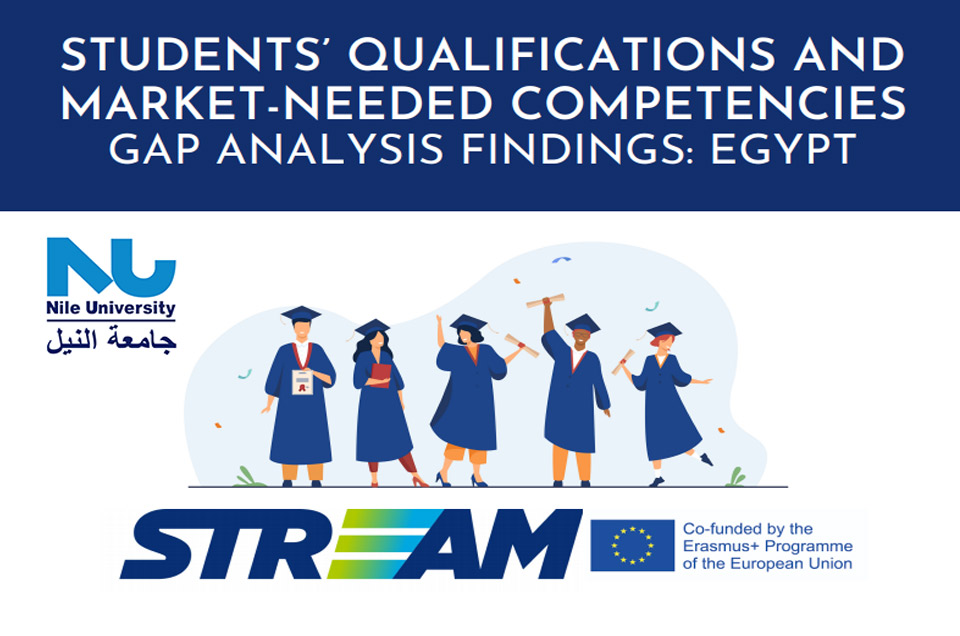 Erasmus and NU Gap Analysis
Quality, relevance, equity of access, planning, delivery, management, and governance are challenges facing higher institutions and systems nowadays. Fortunately, a STREAM-related project came to light, co-funded by Erasmus + Programme. The project is a gap analysis project coordinated by Riga Technical University and in partnership with organizations from Germany, Spain, Jordan, Algeria, and Egypt to improve the quality of higher education and enhance its relevance for the labor market and society.
Check the recent results of the gap analysis made by the project's members below:
The STREAM project is a part of the co-funded Erasmus+ Programme, co-founded by the European commission project in partnership with Egyptian, Arab, and European universities and institutions.
Objective:
To help students graduate with the compatible skills needed to be ready for the fast-evolving community and job market.
To develop university graduates and generations who will be globally exposed and equipped with essential constructive, social, and cognitive skills.
To support their capability to integrate effectively in a multi-cultural and diverse ecosystem.