Image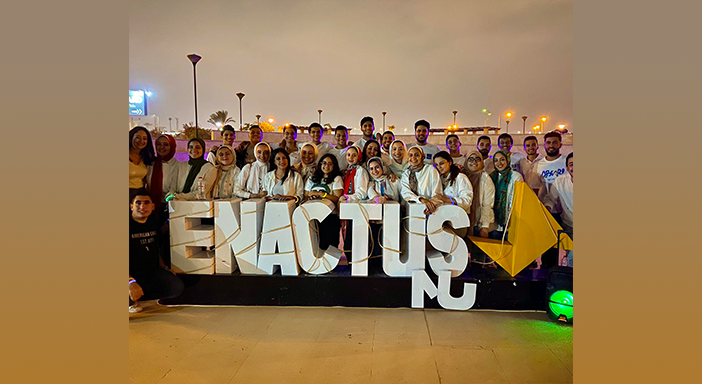 Enactus NU Welcoming New Members
We don't create businesses; we create people, and people create businesses."

Those are the words highlighted by Enactus NU as they welcome and introduce its members for their second season.
Enactus NU praised the integrity and devotion of their previous members, who worked together to secure a $5,000 Ford fund to ensure the success of their inaugural season.

Nile University is extremely proud of you. Your commitment and hard effort in developing the entrepreneurial abilities and skills of NU students are undeniable.