Image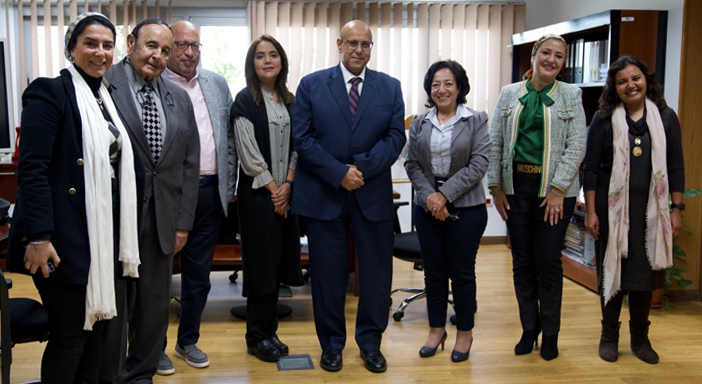 The Egyptian Export Development Bank (EBank) Supporting our Students with Scholarships
We're honored that the Egyptian Export Development Bank (EBank) continues to support our students by offering scholarships at Nile University.
A team from the bank visited Nile University to continue to put another cornerstone to the scholarships they are sponsoring for the university, which they already have been for two years ago. The bank clarified that in this visit that in addition to the number of scholarships they intend to sponsor for new students, the bank believes that the progressive education offered by NU is the first step towards advancing the future of this country and that's why it is keen on carrying out its societal responsibility. The scholarships sponsored to these outstanding young people are offered to NU students to obtain a bachelor's degree in engineering, computer and information systems, and business administration, meaning they will cover all costs of the tuition fees for these students during the academic year.
The bank carefully selects the students who benefit from the scholarships, in cooperation with Nile University, and in accordance with the applicable admission criteria, provided that the students are among those who excel academically.