Image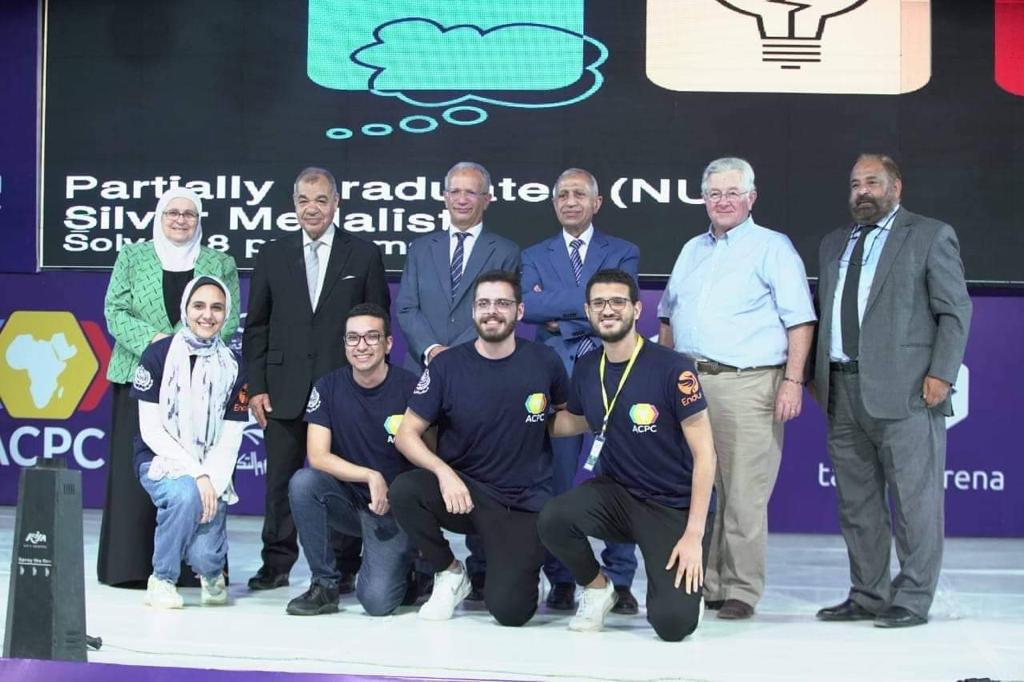 Egyptian Collegiate Program Contest (ECPC) Winners
During the last two semesters, NU ICPC Community has trained over 160+ contestants from 3 different levels in preparation for the annual problem-solving ECPC competition. In addition, the community held a severe problem-solving summer camp before the contest for NU students.
On the 21st of August, 54 different teams from Nile University went to Alexandria to compete in the ECPC qualifications; 4 teams qualified for the ECPC, where they competed with 250+ other teams from all universities across Egypt.
The ECPC competition took place on the 27th of August, and the team "Partially Graduated" ranked 6th all over Egypt as a silver medalist. 
Our winning team has qualified for the ACPC competition, where they will compete all over Africa and the Middle East.
Wishing them the best of luck!