Image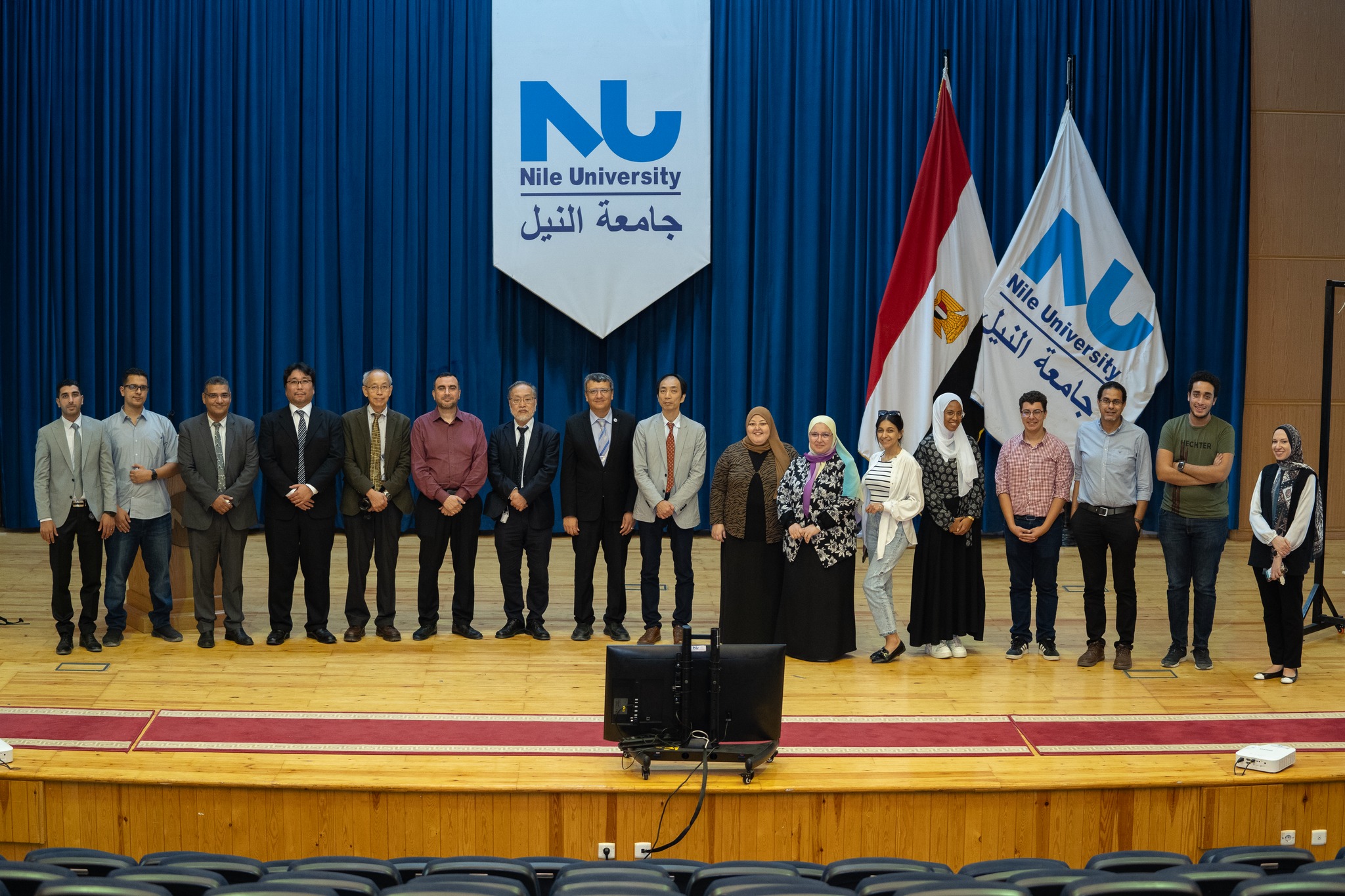 Egypt-Japan University for Science and Technology (E-JUST) Visit to Nile University
We were thrilled with the visit from Egypt-Japan University for Science and Technology (E-JUST) to explore avenues of collaboration between the two institutions. The visit had another purpose as well, which aimed at integrating the Association for Computing Machinery (ACM), Cairo ACM Chapter, with our Information Technology and Computer Science School.
We were honored to to welcome some the distinguished panel of experts: 
• Professor Toshi Fukuda (E-JUST VP of Research and 2020 IEEE President, Waseda University) 
• Professor Kazunori Ueda (E-JUST CSE Coordinator, Waseda University, CSE) 
• Professor Keiji Kimura (Waseda University, Green Computing Systems Centre) 
• Professor Yasutaka Wada (Meisei University, CSE) 
 
Expanding our network of partnerships is vital, enabling us to connect with similar scientific and research universities in our fields of specialization.