Image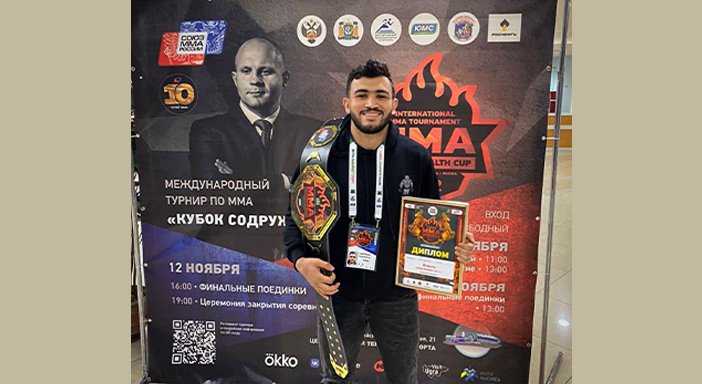 EAS Student, Youssef Ibrahim: Our MMA Champion in Russia
Congratulations to our champion student, Youssef Ibrahim, for winning 3rd place in the World Amateur Championship for MMA in Russia held between 10 – 13 November.
Youssef Ibrahim is a 3rd year Engineering student who has long been training for the World Amateur Championship for MMA held in Khanty – Mansiysk, Russia. He played against many international fighters and has won 3rd place.
Despite the ongoing war happening in Russia but the energy of youth doesn't stop them from achieving their dreams and we'd like to thank our SU for supporting our champion in his journey to stardom.