Image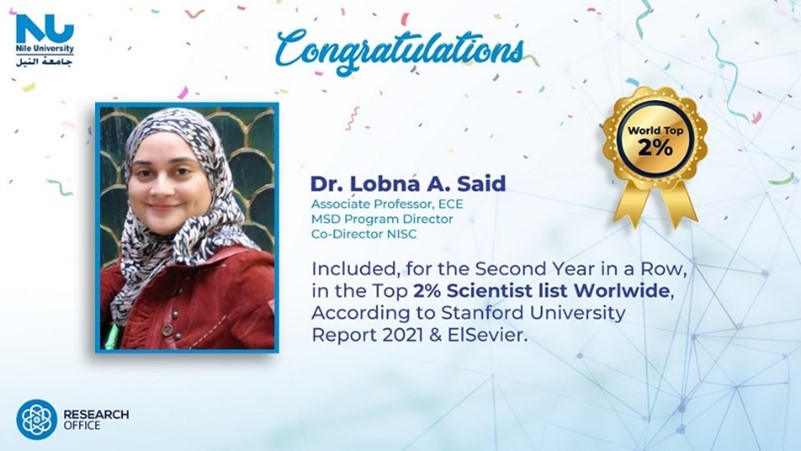 Dr. Lobna A. Said on the Top 2% Scientists Worldwide
Dr. Lobna A. Said, associate professor and director of the Microelectronics System Design (MSD) program at Nile University was recognized as one of the top 2% scientists worldwide according to the annual study by Stanford University Report and Elsevier. This is the second year in a row for Dr. Lobna to be included in this prestigious list.
Lobna A. Said (Senior Member IEEE 2020) is a full-time Assistant Professor at the Faculty of Engineering and Applied Science and the Nano-Electronics Integrated System Research Center (NISC), Nile University (NU). She has over 100 publications distributed between high-impact journals, conferences, and book chapters.
She has received the Recognized Reviewer Award from many international journals. She also won the state encouragement award for the year 2019 and received the Excellence Award from the Center for the Development of Higher education and Research in 2016. She is the winner of the Dr. Hazem Ezzat Prize for Outstanding Researcher, NU 2019, and 2020. She is one of the top 10 researchers at NU for 2018-2019 and 2019-2020. Her name was in the top 2% of Scientists according to Stanford Report for 2019, released in 2020.