Image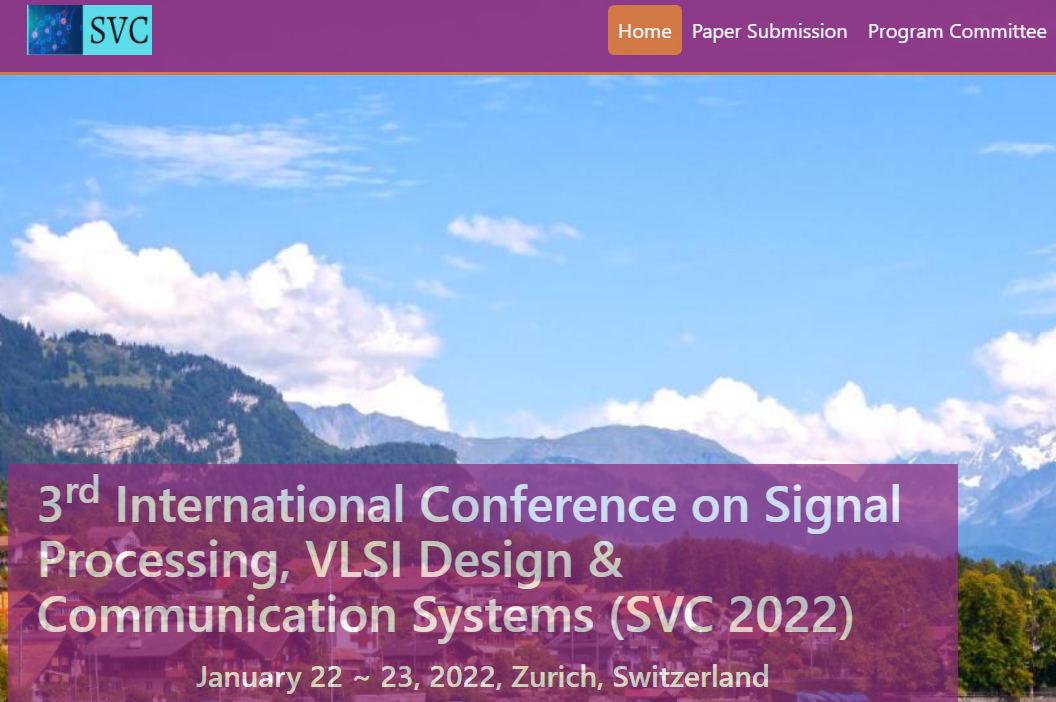 Dr. Islam Tharwat Abdel Halim on the Program Committee of (SVC 2022)
Dr. Islam Tharwat Abdel Halim (ITCS/CIS) participated as a technical program chair in the 3rd International Conference on Signal Processing, VLSI Design & Communication Systems (SVC 2022) which was held in Zurich, Switzerland in January 2022.
About the conference:
The conference provides an excellent international forum for sharing knowledge and results in theory, methodology and applications of Signal Processing, VLSI Design and Communication Systems. The proceedings of the conference will be published in Computer Science Conference Proceedings in Computer Science & Information Technology (CS & IT) series.