Image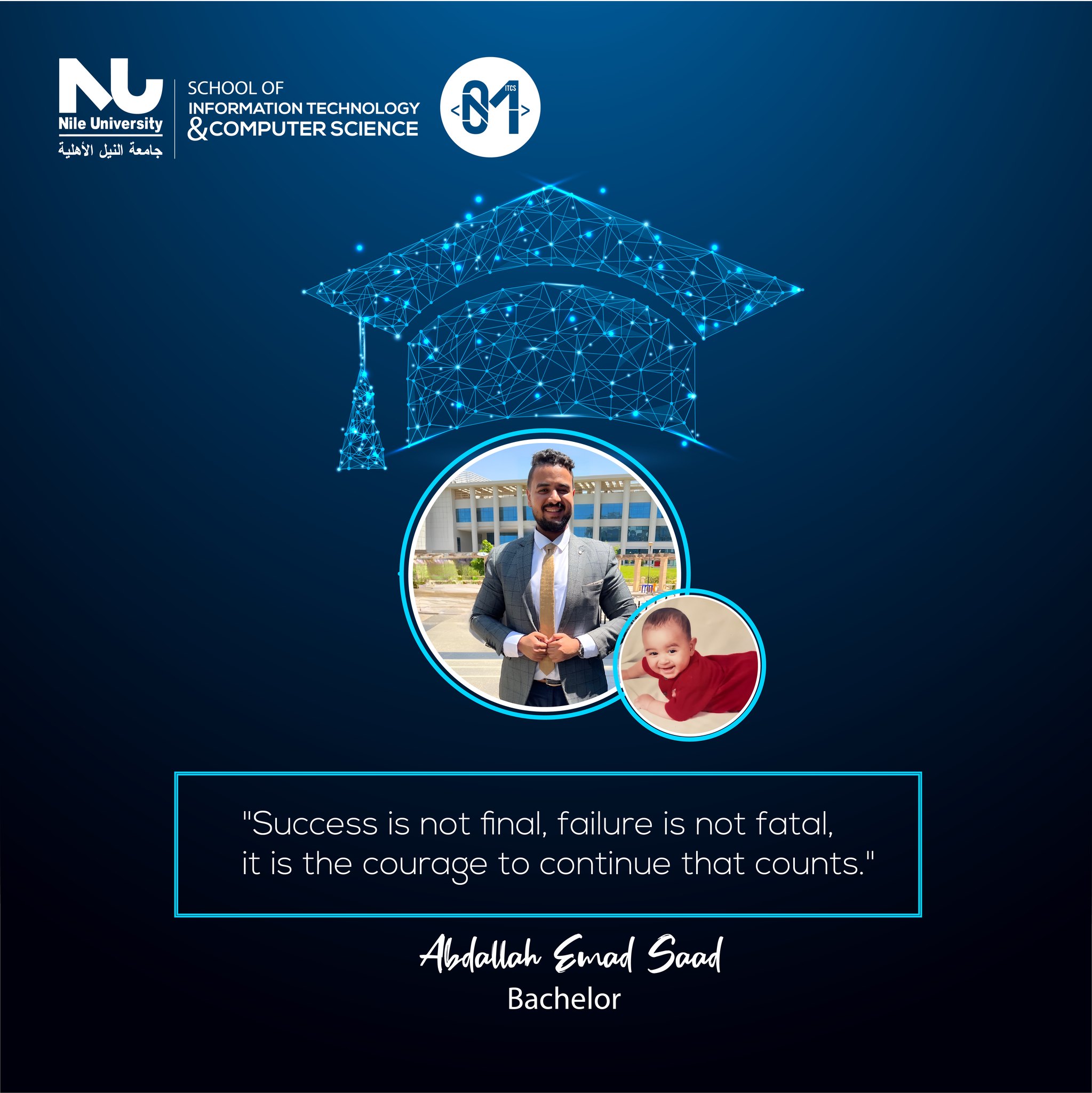 Celebrating the Distinguished Graduates of the School of Information Technology and Computer Scienc
Embracing the future of technology is happening through our distinguished
 graduates of the Faculty of Information Technology and Computer Science at Nile University who we celebrated at the graduation ceremony. From their early days as children, with curiosity sparked in their eyes, to the technology professionals they have become, this exceptional group.
Check out their adorable photos and be amazed by their personal growth and accomplishments. Along with their photos, they share some thought-provoking quotes that have guided their path.
Congratulations, graduates; your dedication, passion, and technical expertise have propelled you toward this milestone, and we couldn't be prouder. The world of technology is eagerly awaiting your innovative contributions, so keep up pushing the boundaries and shaping the future!