Image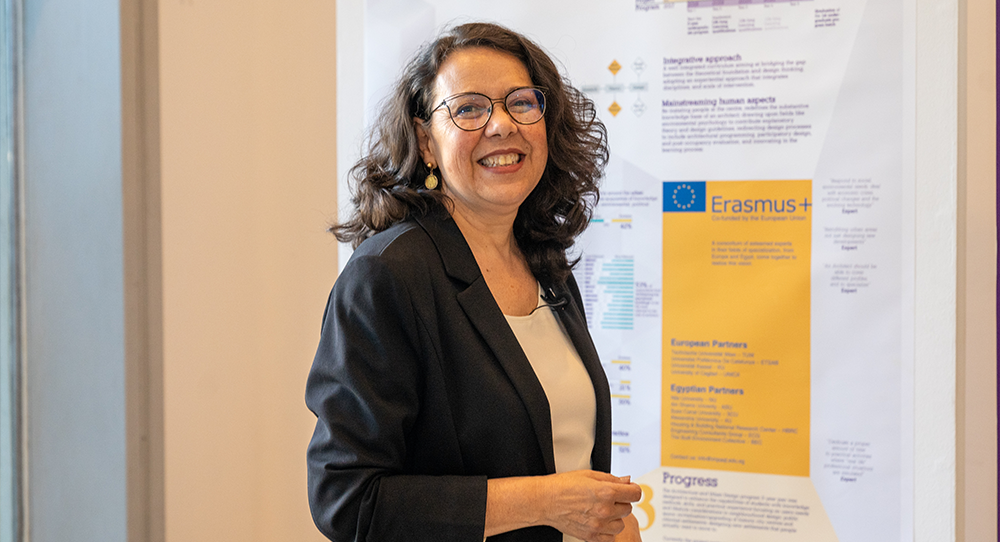 The Architecture and Urban Design Program's First Exhibition
Congratulations to the first batch of graduates from the Architecture and Urban Design program at Nile University.
Under the direction of Dr. Sameh Elfeki, leader of the Grad II Studio, the distinguished jurors from esteemed universities witnessed the fruit of this endeavor. ARUD graduating students benefitted from the valuable feedback and critique of the esteemed jurors (alphabetically) Dr. Ahmed Abdelghaffar, Dr. Heba Aboulfadl, Dr. Ashraf Botros, Dr. Nevin Gharib, Dr. Yasser Moustafa, Dr. Aida Nayer, Dr. Zeinab Shafik, Dr. Menna Tawfik and our special guest of honor Dr. Hammam Serageldin. For me personally, and for the entire ARUD team, this was a huge milestone; to witness the fruit of our imagination and deliberation appreciated by such a distinguished group of experts in Architecture Education and practice. 
ARUD students have gracefully presented their work with conviction and heart. Their projects reflected the strengths of the program at Nile University and the dedication and endless support of their instructing team Dr. Sameh Elfeki, Dr. Khaled Elhagla, Dr. Menna Elhusseiny, Dr. Youssra Attwa, Israa Elmaghraby, Amira Elshamy, and Mohannad Hany.  
The graduating students of Spring 2023, are not only our first batch of students, but they were also our partners in this journey of establishing a 5-year Bachelor's Degree at NU. Their graduation this term marks the completion of the "implementation phase" of the IMPAQT project and shall be celebrated by all partners.