Image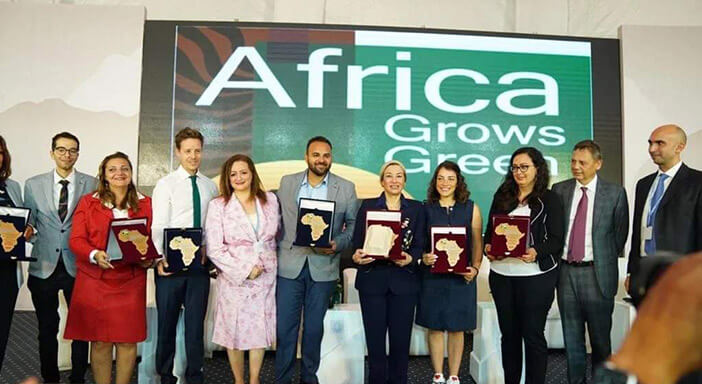 The Africa Grows Green Awards of COP27
First of all, our heartfelt congratulations to Dr. Irene Samy, associate professor in Industrial Engineering and Management program at Nile University, who was awarded the Africa Grows Green Award for her immense efforts and innovative research regarding the environment and the sustainability field. 
As shared on the Ministry of Environment Facebook page, Africa Grows Green Awards celebrates climate action entrepreneurship from around the world who are judged on their impact, innovation, and scalability in the categories of mitigation and adaptation technology, green finance, climate research and education, and women-led climate action SMEs. This #COP27AfricaAndGender Day side event showcases the winners of this exciting competition" which is organized by The Association for Sustainable Quality of Living (Istidama). 
Dr. Yasmine Fouad, Minister of Environment, Ministerial Coordinator and Envoy of the Cop27 Climate Conference, confirmed that the COP27 Climate Conference showed the real strength of African youth and their ability to execute in order to confront climate changes by supporting science and innovation as a basis for green transformation and addressing the effects of changes.

It is important to mention that the Africa Grows Green Award aims to tackle climate change by encouraging all industrial sectors, emerging women-led SMEs, green finance agencies and universities, research centers and institutions to adopt an environmentally friendly approach, mitigating and addressing the impact of climate change and implementing initiatives based on innovations in the field of science The Africa Grows Green Awards consist of 4 categories: Climate Change Mitigation and Adaptation Technology: targeting startups and SMEs Goes Green: targeting startups and women-led SMEs; Green finance: targeting banks, venture capital, insurance companies, angel investors, climate research and education.