Image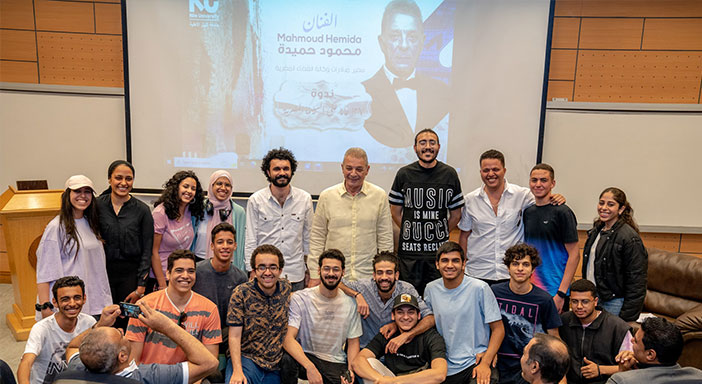 Actor Mahmoud Hamida on "127 Years of Egyptian Cinema"
Nile University hosted a unique event on "127 years of Egyptian Cinema" with Actor Mahmoud Hamida, who discussed the role of art in society, answered attendees' questions, discussed the history of Egyptian cinema and gave many pieces of advice to NU Black Theater students after watching some scenes from their past performances. This event was part of the university's cultural activities, aimed at increasing students' awareness and knowledge and encouraging them to innovate and create. 
We were honored to have witnessed such an event and we're hoping to see more of his successful endeavors.