Image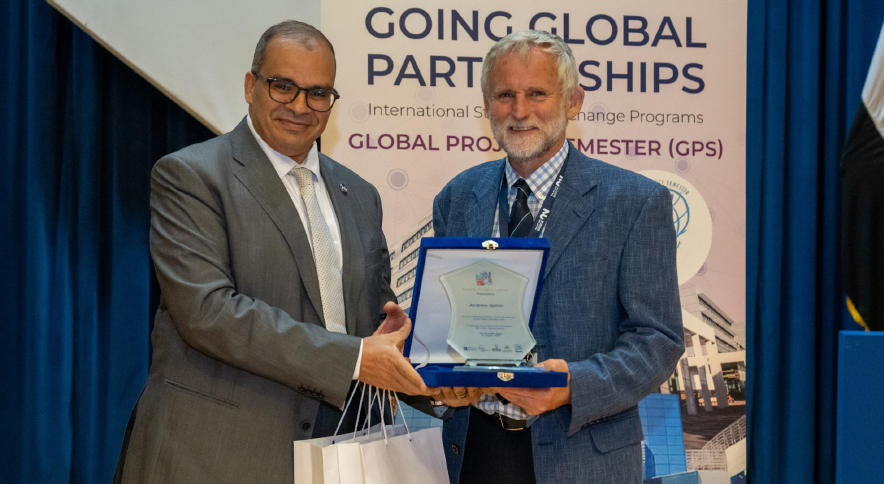 The 16th Edition of the Egyptian Junior Researcher Competition
Nile University organized the 16th edition of the Egyptian Junior Researcher Competition, inviting undergraduate students from universities and schools across Egypt to participate and win awards worth 150,000 EGP.  The 4th Egyptian Junior Researcher Competitionn, an extension of the Undergraduate Research Forum (UGRF), aimed to encourage practical outcomes of course projects and recognized winners through cash prizes and other in-kind awards. The event highlighted the university's commitment to empowering undergraduate research and fostering innovation and entrepreneurship. 
The competition comprised many tracks and multiple categories where winners were honored and given prizes and certificates of appreciation. 
Electron Devices Innovation
Engineering
Computer Science 
Business
Biotechnology
School Student Projects
Graduation Projects
Best Presentation
Also, in the 16th UGRF, NilePreneurs Initiative organized the Business Model Competition, offering a total of 50k EGP in awards for the top five teams with the best business models. 
Al Azhar University team won 1st place for their "Citry" Business Model.
Nile University team of the "GlowJoa" business model won 2nd place.
Nile University team of the "Lingua" business model won 3rd place.
Nile University team of the "Edible Cutlurey" business model won 4th place.
Helwan University team won 5th place for their "Waste to Paper" business model.
Congratulations to all the participants and winners!