Image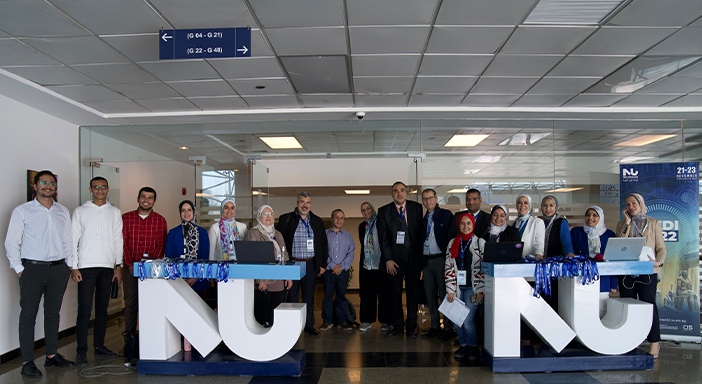 11th Edition of MEDI Conference
This year was the 11th edition of MEDI Conference, held from 21st to 24th November 2022 in Cairo, Egypt and was chaired by Prof. Ladjel Bellatreche​, Conference General Chair, ISAE-ENSMA Poitiers, France​ and Dr. Ahmed Hassan, Conference General Chair, IEEE Egypt Section Chairman.
​60 members from 23 different countries participated in the conference such as France, Spain, Portugal, the US, and Italy, among many others. The main tracks for the conference were Modelling, Machine Learning and Optimization, Image Processing and Diagnosis, Database Systems​ and Natural Language Processing​.
A total of 65 submissions from 20 countries about 5 topics were received which were rigorously evaluated and received three to five reviews from an international program committee consisting of researchers from 20 different countries. 18 papers were accepted which represents a 27.6% acceptance rate for the full presentation at the conference and 12 papers for the short presentation. The accepted papers are from 11 countries and include several topics such as database systems, data stream analysis, knowledge graphs, machine learning, model-driven engineering, image processing, diagnosis, natural language processing, optimization, and advanced applications such as the internet of things and healthcar Ahmed Awad conducted a workshop named "DETECT" by e.
At MEDI 2022, a workshop was conducted named "DETECT" by Ahmed Awad from Tartu University, Estonia. In addition, 3 well-renowned researchers were keynote speakers. Prof. Vincent S. Tseng from National Yang Ming Chiao Tung University gave a talk entitled "Broad and Deep Learning of Heterogeneous Health Data for MEDIcal AI: Opportunities and Challenges"; Prof. Athman Bouguettaya' session, from The University of Sydney, was titled "A Service-based Approach to Drone Service Delivery in Skyway Networks"; and Dr. Colin Snook's session, from University of Southampton UK, was titled "Systematic Hierarchical Analysis of Requirements for Critical Systems."
In the closing ceremony, the best paper award was announced and the winners for:
1st place: "Fuzzing-based Grammar Inference​" by Hannes Sochor, Flavio Ferrarotti and Daniela Kaufmann, from Software Competence Center Hagenberg, Austria​.
2nd place: "Computational Microarray Gene Selection Model Using Metaheuristic Optimization Algorithm for Imbalanced Microarrays Based on Bagging and Boosting Techniques"​ by Rana Hossam Elden, Helwan University​, Vidan Fathi Ghoneim, Helwan University, Marwa Hadhoud, Helwan University, and Walid Al-Atabany, Nile University​.
3rd place: "Towards a Complete Direct Mapping from Relational Databases to Property Graphs"​ by Abdelkrim Boudaoud, Houari Mahfoud and Azeddine Chikh​, Abou-Bekr from Belkaid University & LRIT Laboratory -- Tlemcen, Algeria​.
The conference was not just blood, sweat and tears; on the conference's last day, all participants and members went to have lunch in the 9 Pyramids Lounge which had the incredible view of the Great Pyramids of Giza.
We would like to thank all authors who have submitted research papers, as well as all members of the program committee and external reviewers. Moreover, we extend our special thanks to the Local Organizing Committee members who were a key reason for the success of this year's edition.