Image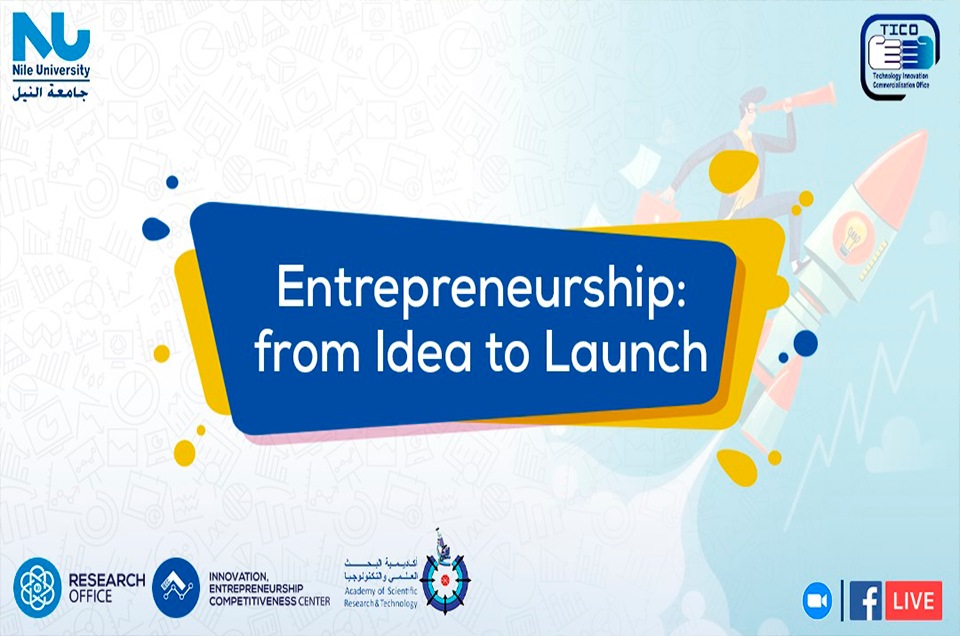 TICO Nile University Sessions for Entrepreneurship
TICO Nile University- Technology Innovation Commercialization Office has organized a group of sessions about Entrepreneurship: from Idea to Launch. The topic will be delivered via four sessions:
Session #1: Developing the Opportunity & Creating the Value.
Session #2: Design Thinking for Entrepreneurs.
Session #3: Validation Techniques & Launching your Startup.
Session #4: Panel Discussion.
Meet Tech Startup Founders Eng conducts these Sessions. Ahmed Dahe (Business Development & Innovation Management Consultant, TICO Office, Nile University) The Sessions' objectives:
This series will introduce many aspects and techniques to create a successful startup. You will be able to: Apply the entrepreneurial process, Build a winning entrepreneurial mindset and turn your research point into business. There will be a certificate of attendance for those who attend the four workshops and technical and business support for the best four ideas selected at the end of the series from TICO Nile University.