Image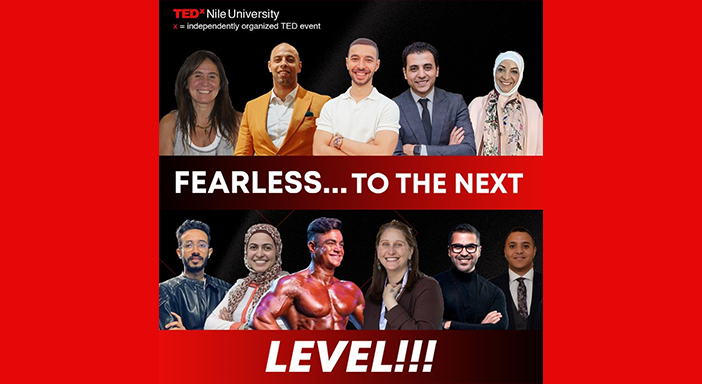 TEDxNileUniversity
Book Your Ticket
TEDxNileUniversity would love to invite you to their 4th event on the 15th of October 2022 at Nile University at 1:00 pm.

TEDxNileUniversity is an inspiring conference run by our passionate students for enthusiastic people to share-worthy ideas among the NU community to push and inspire them.
You can see more details about the event on TEDxNileUniversity's social media platforms:
Keynote Speakers:
Nada Chatila, Life Coach.
Anwer Abo Rida, Content Creator.
Hossam Elemam, Content Creator.
Shrouk Ghallab, Senior Instructional.
Mohamed Abdel Fattah, CEO.
Micheal Rashid, International Certified Trainer.
Mireille Barsoum, Strategic Marketing Professional.
Abeer EL-Leithy, Business Development Director.
Kareem Amr, Fitness Trainer.
Ibrahim Saleh, CEO.
Karim Hanafy, Director, CEO and Influencer.
Mostafa Atef, English Instructor.
Walid Khairy, Standup Comedy.