Image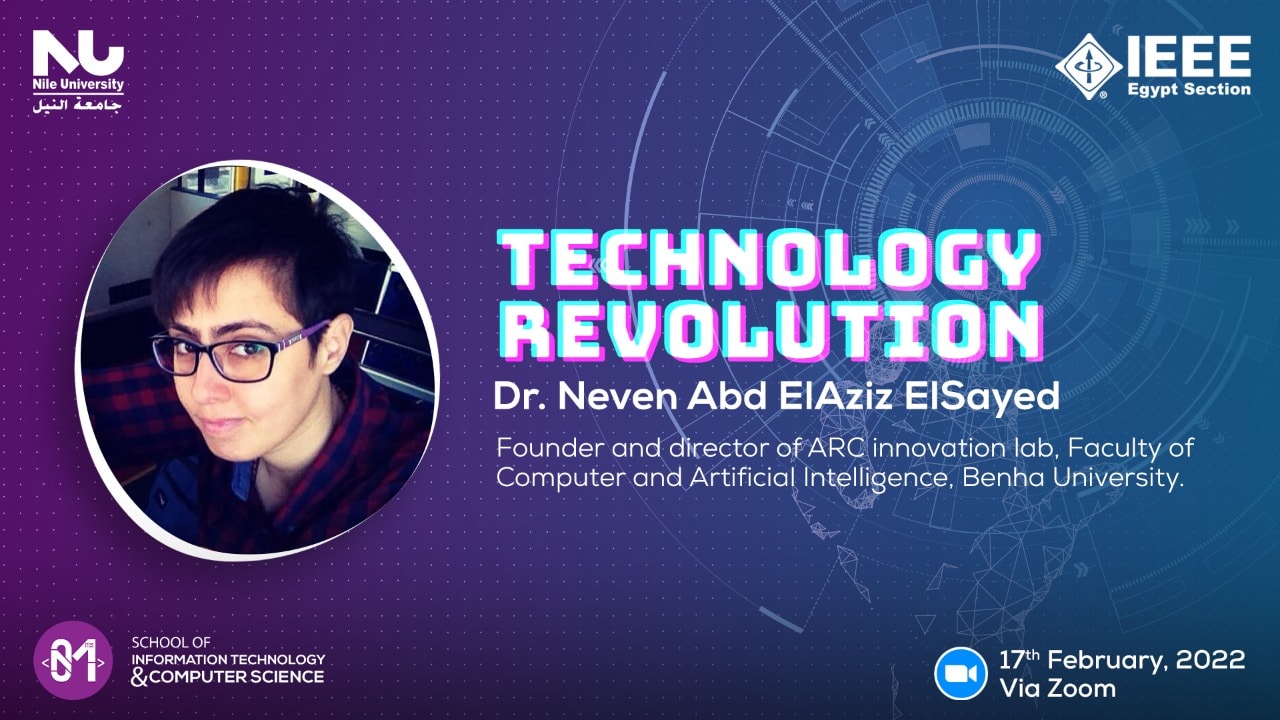 "Technology Revolution" Session by Dr. Neven Abd ElAziz ElSayed
Are you interested to know more about Technology Revolution?
Do you know what is Big Data concepts, tools, and use cases?
Are you ready to discover the Autonomous Robots concept, tools, and use cases?

We chose this event for those who want to know more about important topics of Technology Revolution Talk :
Technology History and Revolution
Industry 4.0
Technology Integration
Future technology trends
Multiple discipline technology era
Here you have a short brief of our speaker
Dr. Neven Abd ElAziz ElSayed, Ph.D. in Augmented reality and Visual Analytics researcher since 2010. Neven is an Assistant Professor, in faculty of science and innovation, Universities of Canada in Egypt.
Dr. Neven accomplished a PhD in Computer Science at University of South Australia.
Dr. Neven is the founder and director of ARC innovation lab, Faculty of Computer and Artificial Intelligence, Benha University.

Don't miss our Talk next Thursday, February 17, 2022, at 10:00 AM-12:00 PM (UTC+02:00) Cairo.
N.B: This talk will be conducted in Arabic