Image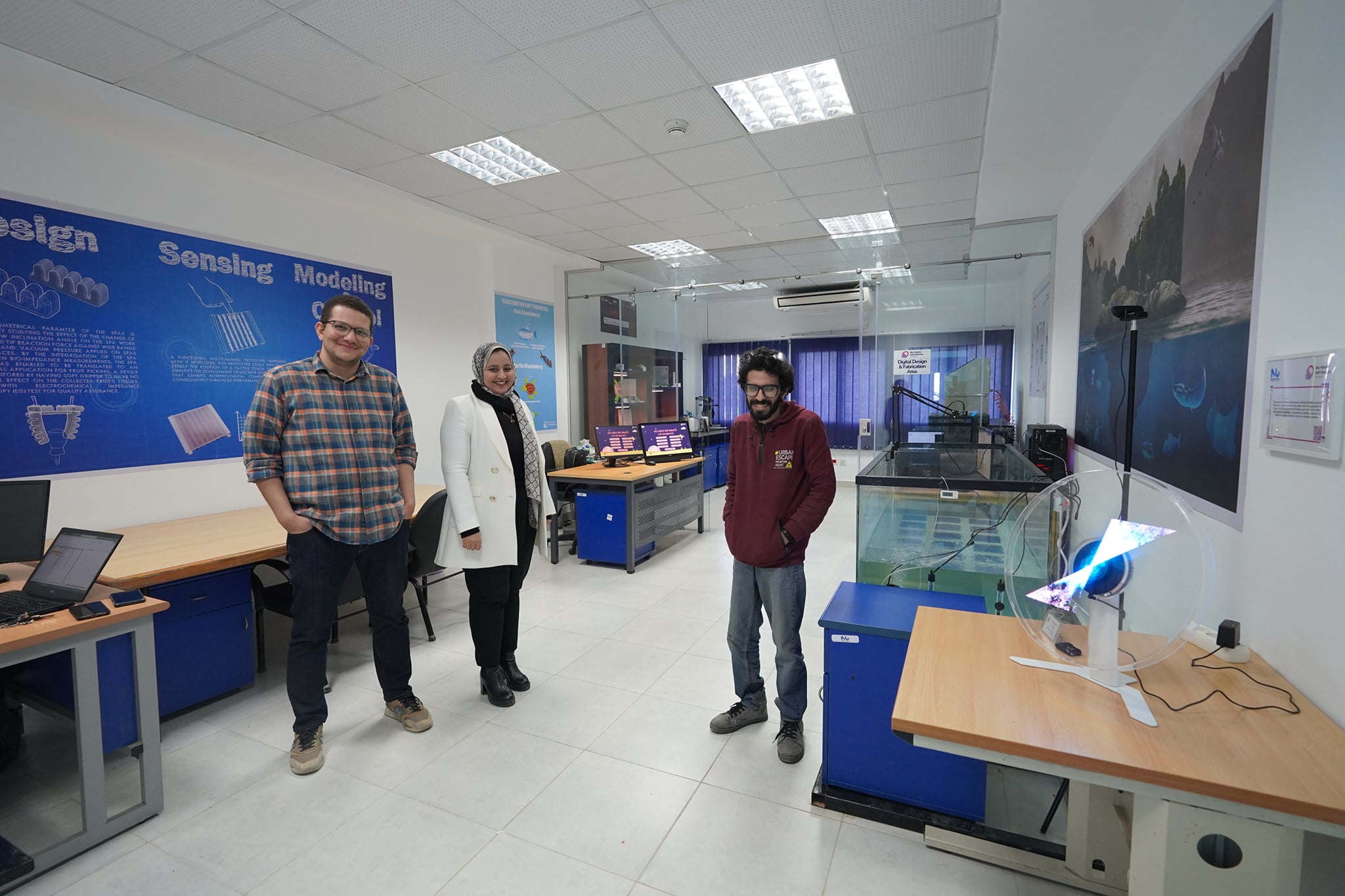 The Soft Opening of the New Lab: "Bio-Hybrid Soft Robotics Lab"
The Soft opening of the new lab in Nile University under the name "Bio-Hybrid Soft Robotics Lab" is co-funded by ASRT and by the great team of researchers from the School of Engineering and Applied Sciences.
The soft robotics initiative has started 3 years ago with a lot of aspirations and today we need to celebrate with the first kind of its nature between Egyptian Universities.

Vison:
In Bio-Hybrid Soft Robotics Lab, we are looking forward to working in the evolution of robotics that leads towards mimicking biological creatures. The vision is not to only imitate their motion, but to develop robots that merge with the environment. Soft robotics paves the way for robots with adaptable, degradable, and awareness capabilities, and even full cognition to become biological twins of our ecological pyramid.

General Aim:
We are aiming to build a complete embodied intelligence soft robotics that capsulate all means of actuation, sensing, smart material, and morphological computing supported with digital design and fabrication means. We are planning to apply for different funds to support our journey and help us to transfer the gained knowledge to a new generation of researchers.