Image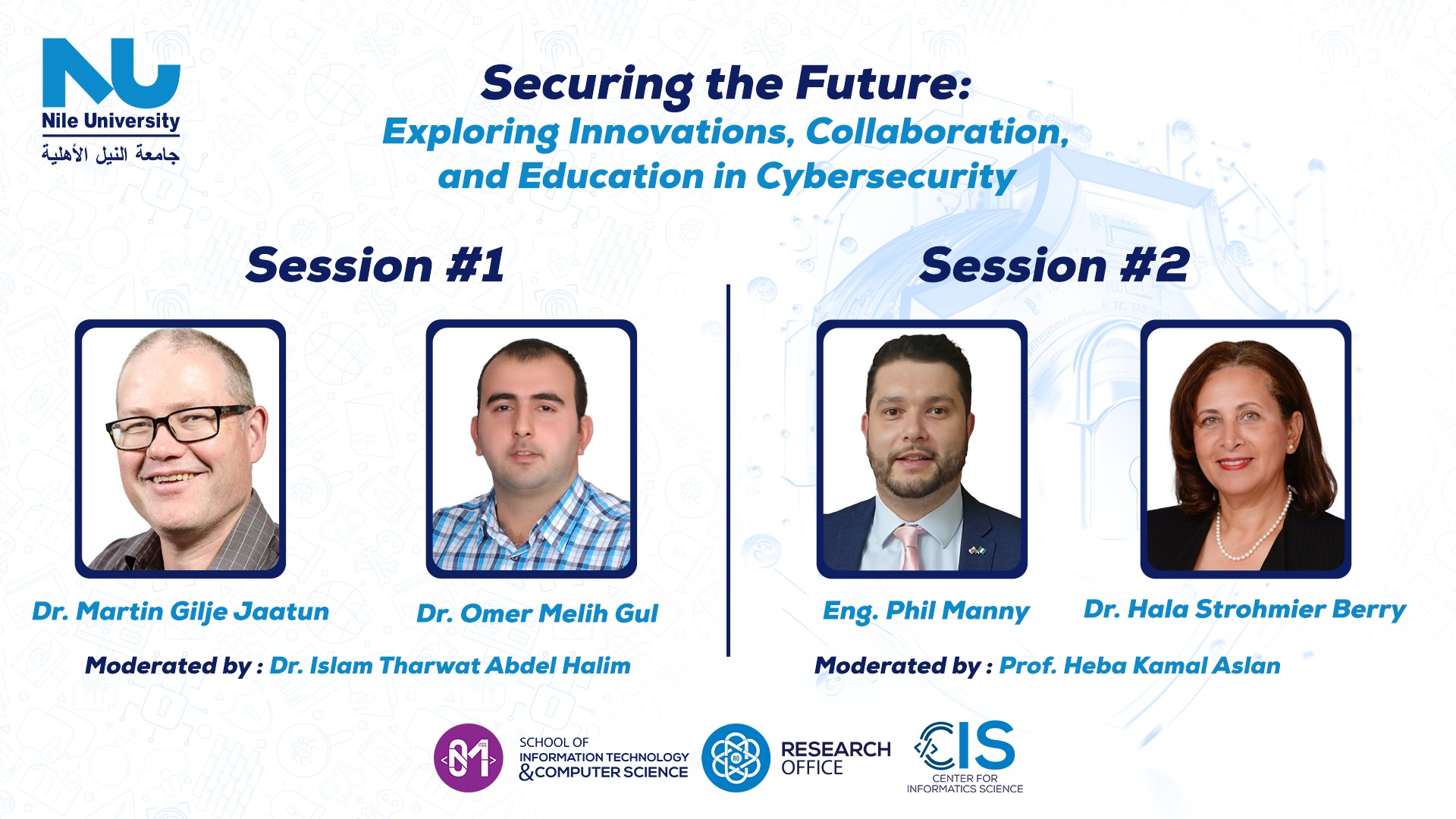 Securing the Future: Exploring Innovations, Collaboration, and Education in Cybersecurity
You are cordially invited to an online workshop on Cyber Security titled "Securing the Future: Exploring Innovations, Collaboration, and Education in Cybersecurity" that will be held on Saturday, 29 April 2023, from 14:00 to 18:00 (Cairo Summer Local Time).
The online workshop is going to be conducted via Zoom through this link:https://zoom.us/meeting/register/tJwlfu6qqDkpH9cYEcKoPiqdWbwuTYXFg_i3

Abstract:
The workshop will explore the latest trends, innovations, and challenges in this critical field. Our distinguished lineup of speakers will share their insights and expertise on a wide range of topics. In addition to providing valuable knowledge and insights, this workshop also offers a unique opportunity for postgraduate students to potentially collaborate with the speakers on research projects related to their areas of expertise. This collaboration could lead to co-supervision opportunities, providing students with invaluable guidance and support as they pursue their research interests in cybersecurity.

Keynote Speakers:
Dr. Islam Tharwat Abdel Halim
Dr. Martin Gilje Jaatun
Dr. Omer Melih Gul
Prof. Heba Kamal Aslan
Dr. Hala Strohmier Berry
Eng. Phil Manny