Image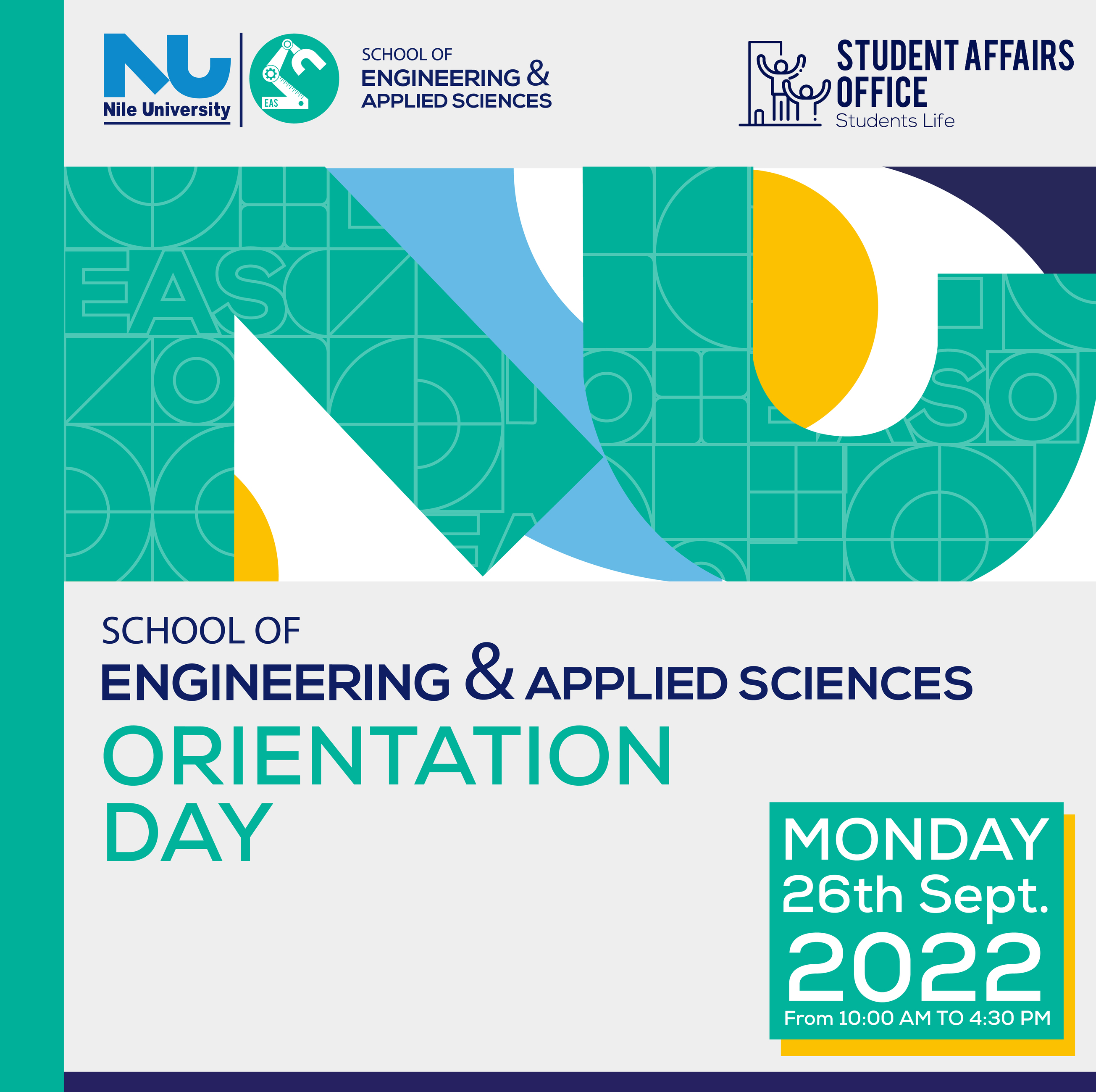 School of Engineering and Appied Sciences 2022 Freshmen Orientation Day
Congratulations on joining Nile University School of Engineering and Applied Sciences! You are about to begin an exciting learning journey in your life at NU.
Our Orientation is your official welcome to NU, and it will help you have a smooth start to your academic year.
What to expect at Engineering Orientation Day?
 Welcome note (NU President & School Dean), from 10:00 AM to 10:30 AM.
 Program director's speeches, from 10:30 AM to 11:00 AM.
 Self-awareness session (Powered by SEEC), from 11:00 AM to 11:30 AM.
 Personality assessment online test – MBTI (Powered by SEEC), from 11:30 AM to 12:30 PM.
 How to make the best of your university life (Student Life), from 12:30 PM to 1:00 PM.
 How to use MOODLE, from 1:00 PM to 1:30 PM.
 Academic regulations, important dates and deadlines (Registrar),  from 1:30 PM to 2:00 PM.
 Successful stories (Powered by EAS alumni Ahmed Hafez & Karim Ellithy), from 2:00 PM to 2:30 PM.
 Practicing happiness (Dr. Mireille Barsoum), from 2:30 PM to 3:00 PM.
 Student clubs at NU (Student Union), from 3:30 PM to 4:30 PM.
We are waiting to meet all of you on Monday, September 26th, 2022 (10:00 AM–4:30 PM), at the Auditorium.
N.B: Attendance is only for accepted students.