Image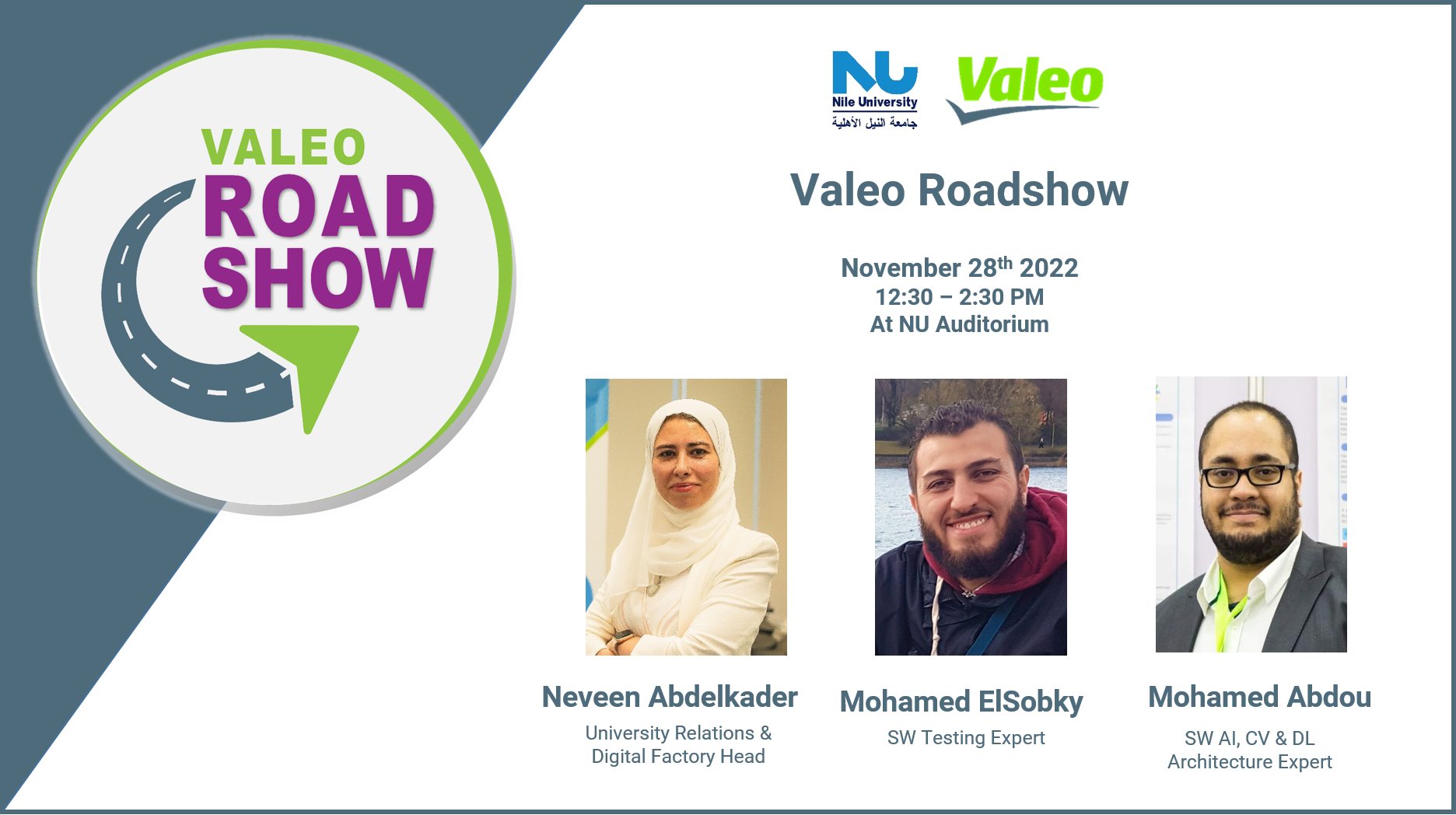 Roadshow for Valeo
Register Here
You are invited today to attend the Roadshow for Valeo to get a glimpse into different areas of technologies by Valeo experts.
Monday the 28th of November from 12:30 pm at NU Auditorium.
The session will cover the following:
AI, ML, DL in autonomous driving vehicles
Validation and testing
Valeo support programs for graduates and undergraduates
Valeo is a a world-leading global automotive supplier operating in 33 countries and partnering with automakers worldwide.