Image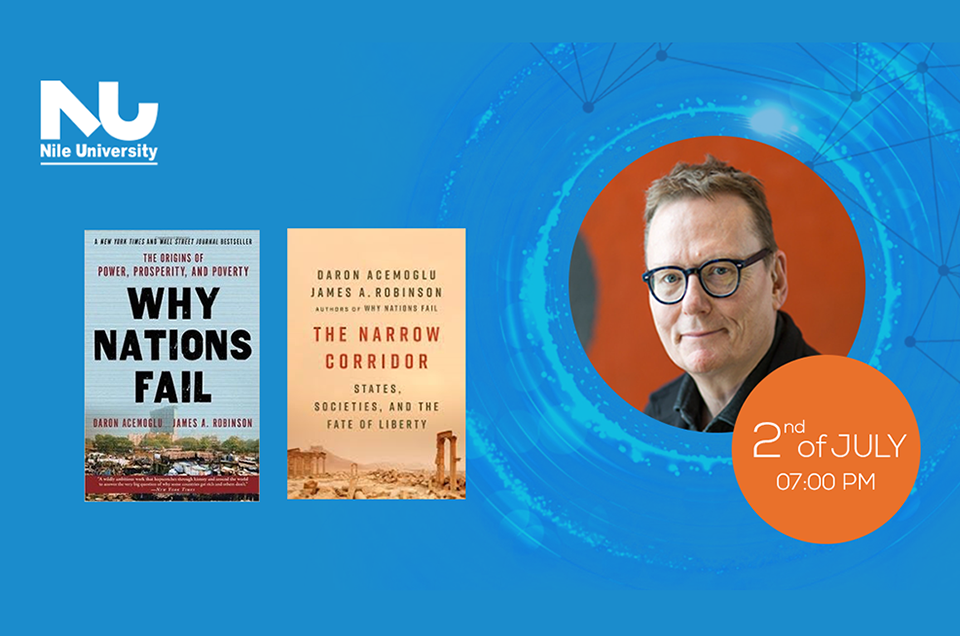 Professor James Robinson's Live Webinar
Go To Webinar
Professor James Robinson's live webinar included a talk on "The Narrow Corridor: Implications for Covid-19", followed by questions and discussions.
The webinar was live-streamed on Nile University's Facebook page on Thursday, 2nd of July 2020, 7:00-9:00 pm, Cairo time. Title: The Narrow Corridor: Implications for Covid-19.
Abstract: In our new book, The Narrow Corridor, Daron Acemoglu and I emphasize that to create inclusive and prosperous societies, it is essential to build a strong state and a strong community simultaneously.
As these emerge and compete, they both accumulate strength. This process, what we call the Red Queen Effect, builds effective and accountable states and inclusive outcomes.
Having developed this framework, I consider what impact the Covid-19 crisis has on the balance between form and society and whether or not it is making it more difficult or more accessible for different countries to get into the Narrow Corridor in which the Red Queen Effect operates.