Image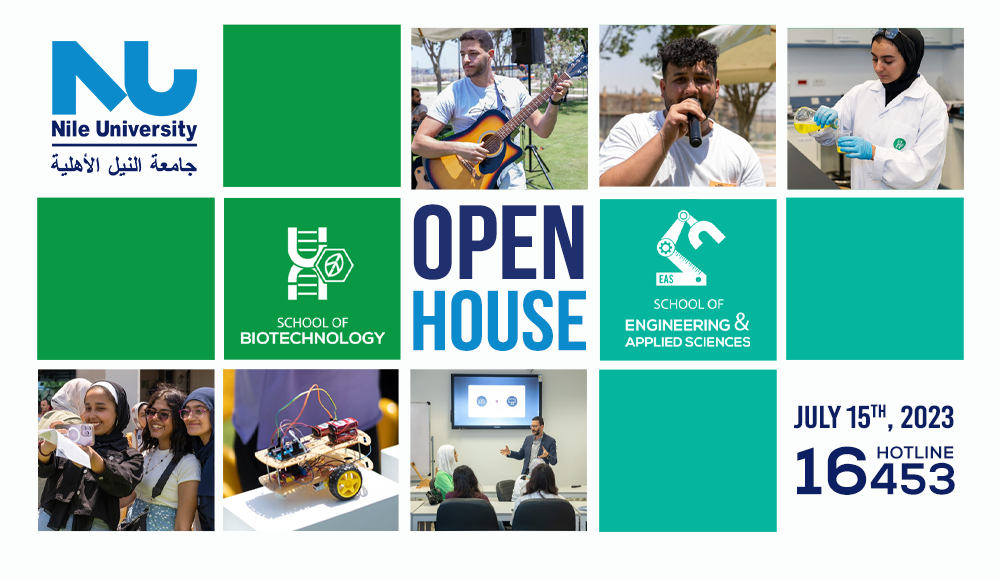 Open House for the School of Engineering and Applied Sciences and the School of Biotechology
Register Now
Attention to all aspiring future engineers and biotechnologies who would like to understand more about the programs that they are intending to enroll in. 
Mark your calendars for the next NU Open House on July 15th, where you'll get an exclusive look at NU facilities and programs offered by the School of Engineering and Applied Sciences as well as the School of Biotechnology.
Don't miss this opportunity to meet our expert faculty and discover the endless possibilities of a career in these exciting fields.
Register now to join us: https://www.nu.edu.eg/openhouse15