Image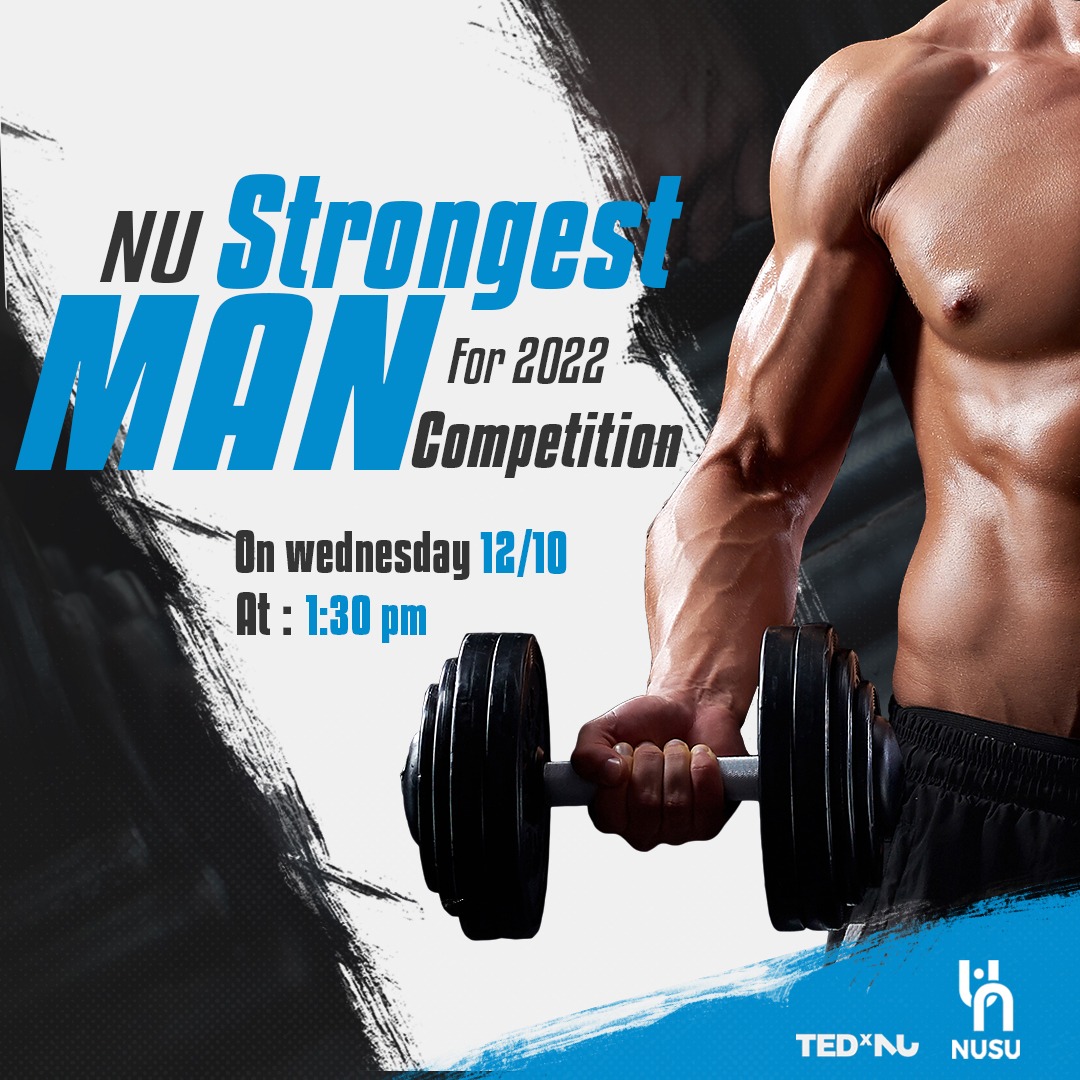 NU Strongest Man Competition for 2022
Sumbit Application
Prepare yourself on Wednesday, on 10th of December, at B2 Garden for a competition in collaboration with TEDxNileUniversity that will test athletes' strength in various tasks to determine who will hold the title of "NU Strongest Man".
The competition's goal is to motivate students to adopt a healthier lifestyle and develop their muscles safely and sustainably.
The competition will be divided into three categories separately: Crossfit, Weightlifting, and Calisthenics. The best one in each category will be in the final stage, concluding the three types.
We are happy to introduce the following:
Coach Kareem Amr
Coach Ahmed Shoukry
Coach Omar Hegazy
Our event's speakers, with three of the best coaches in this field, will help evaluate the competitors' performance and provide you with the required motivation.
Agenda :
1:30 PM: Our honorable guest's motivational speeches in the auditorium
3:00 PM: Start of the competition
5:00 PM:  Final stage
5:15 PM: Winner announcement
Waiting for you, monsters!