Image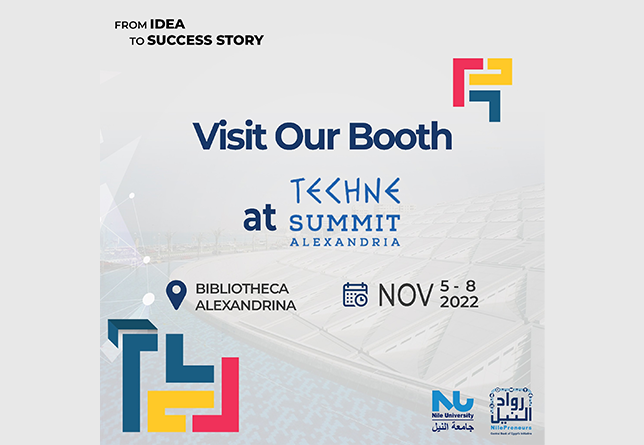 NilePreneurs at Techne Summit Event
We're thrilled to announce that NilePreneurs is part of Techne Summit event this year in Alex.
Visit our booth from November 5th to 8th, 2022, and don't miss out on our lineup of major activities, workshops, and panels featuring some big names in the entrepreneurship field.
We'll have some exciting news to share with you.
Techne Summit is an international multi-industry focused Investment & Entrepreneurship event that aims to impact multiple sectors and stakeholders of the Startup Communities in The Mediterranean Region through showcasing different technologies and their application in each industry.
The event kick-started in Alexandria, Egypt in 2015 and in 2021 has attracted more than 21,000 attendees, 300 speakers, 800 startups, and 180 investors, all from more than 70 countries. Techne Summit is coming this year in November as a Hybrid Event.