Image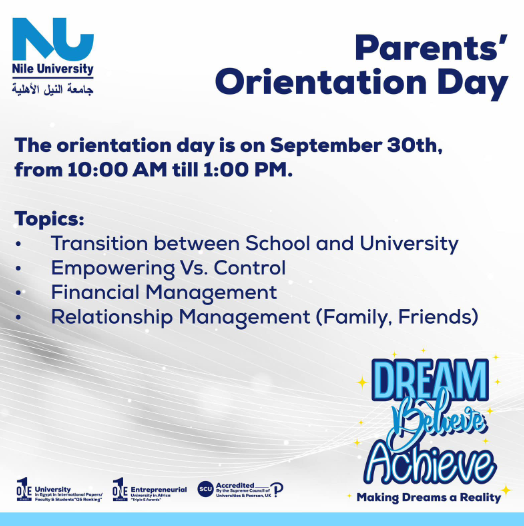 Nile University's Parent Orientation Day
Calling all freshmen parents who have their children accepted to NU!
We cordially invite you to attend Nile University's Parent Orientation Day, an exclusive event designed to provide you with valuable insights and resources to support your child's transition to university life.
Save the date: September 30th
Timing: 10:00 AM - 1:00 PM
During this informative session, we will delve into key topics that will empower you and your child throughout their educational journey. Join us for an exciting and informative session, where we will provide you with the tools and knowledge to support your child's educational journey with confidence and understanding.
We look forward to welcoming you on September 30.