Image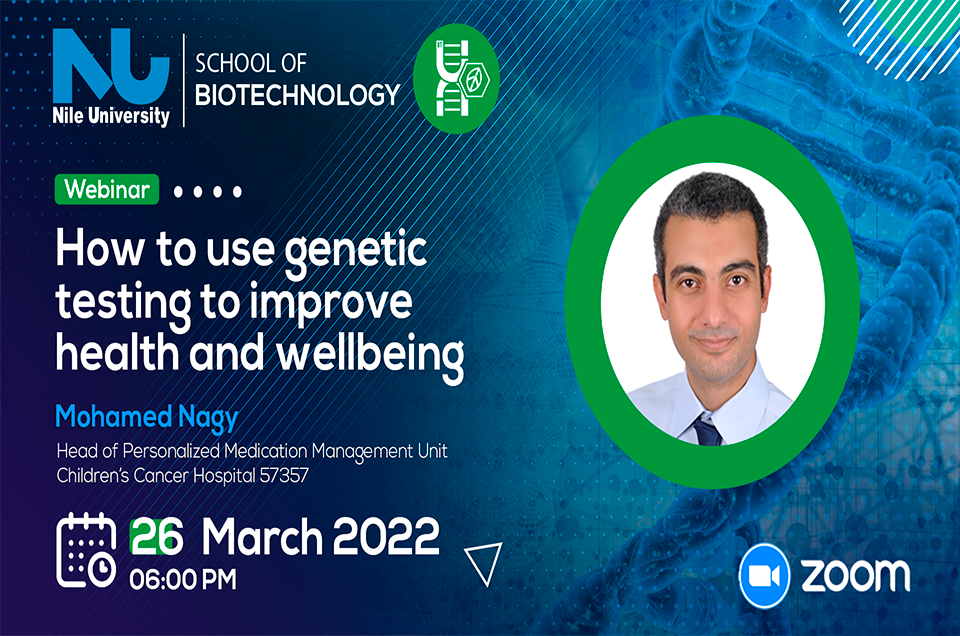 Mohamed Nagy Webinar Under the Sponsorship of Biotechnology School
Mohamed Nagy's webinar titled "How to use genetic testing to improve health and wellbeing" will be held on 26th March 2022 through Zoom under the sponsorship of the school of Biotechnology.
Mohamed Nagy is the head of the Personalized Medication Management Unit at the Children's Cancer Hospital 57357. He earned his Master's degree in Biotechnology from the American University in Cairo. He studied how specific genetic polymorphisms increase the risk of thrombosis in Egyptian patients with acute lymphocytic leukemia (ALL). 
Mohamed is considered one of the experts in clinical pharmacogenetics and Nutrigenomics in the Middle East and Africa. He dedicated his genetic knowledge not only to patients but also to allowing healthy individuals to find the best sports and nutrition routine tailored to their unique individual genetic makeup to achieve the best health outcomes.
Mohamed is the founder of Pharmacogenomics Access & Reimbursement Coalition (PARC) and the founder of the Standardizing Laboratory Practices in Pharmacogenomics (STRIPE). Currently, he is leading the Pharmacogenomics Research Network Developing Countries Committee for the area of the Middle East and Africa and is head of the IVPN-Personalized Medicine Listserv.