Image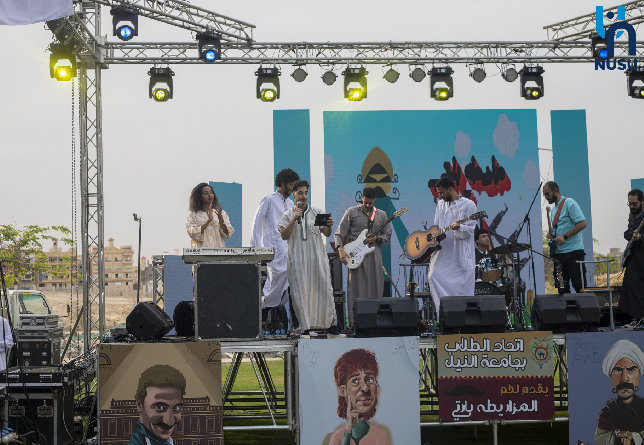 Mazarita Party by NU Student Union
The Student Union has recently thrown a party to help students unwind after a long semester of hard work and studying, which turned out to be a huge success. The event was held on campus and was open to all students, faculty, and staff and sponsored by WonderVille and Red Bull. The party was organized by the student union with the theme of "El Kabir Awi" TV series, where the protagonist lives in "Mazareeta" village. 
From the creative costumes and colorful decorations to the delicious food, the Mazareta party had it all!
We're so proud of Nile University's Student Union for coming together and making this creative event in collaboration with Bena Art members, who brought their artistic flair and creativity to the table. And, of course, NUMC stole the show with some electrifying performances.