Image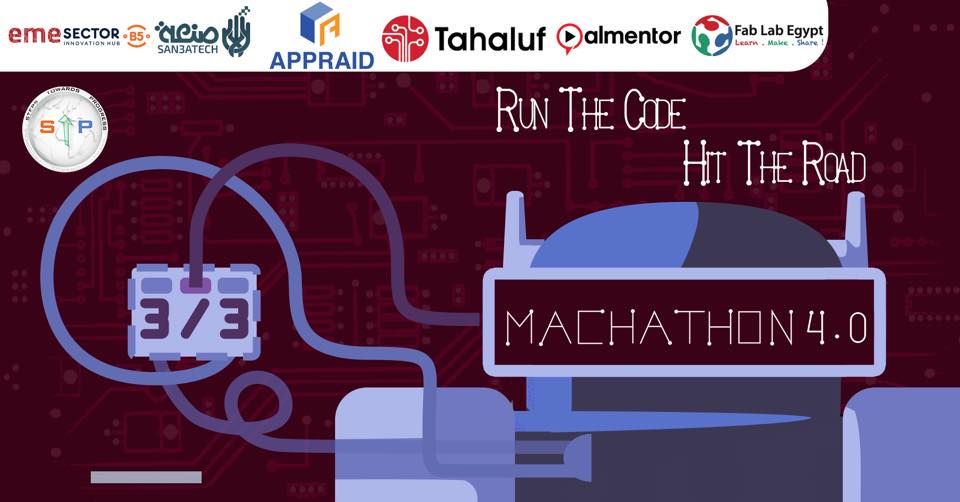 Machathon 4.0 Event at Nile University
STP "Steps Towards Progress" is a student organization that was held for the first time in the academic year 2005/2006; its current headquarter is in the ASU faculty of engineering.
Did you hear about our biggest event regarding Machathon ?!
In the seek to increase the awareness of machine learning and data science and fill the gap between the Artificial Intelligence market and skillful students, we are introducing you to the biggest Machine Learning and Data Science program in Egypt for undergraduates and fresh graduates...Machathon 4.0.
Machathon 4.0 is a project that consists of 2 pillars.
The first pillar: A competition for developing an autonomous software for a predesigned scale tenth-scale vehicle. The software's objective is to make the vehicle autonomously race and finish on a previously unknown track while avoiding crashing and minimizing the lab time.
Apply through this form for the competition: 
https://stp-org.com/stp23/Macathon-4/form/index.php
For more information:
https://stp-org.com/stp23/summit/Summit-i/index.html
https://fb.me/e/3UEyOwBHc
The second pillar: A summit that introduces technological advancement in the technical field, especially in AI and IoT fields, while providing college students with the necessary skills to shape the future of technology.
It includes:
Speeches 
Workshops
Market Arena
Mentorship Circle
Pack your curiosity and come to our biggest and most amazing event Machathon 4.0, on the 3rd of March.
Apply through this form for the Summit attendance:
https://stp-org.com/stp23/Macathon-summit/