Image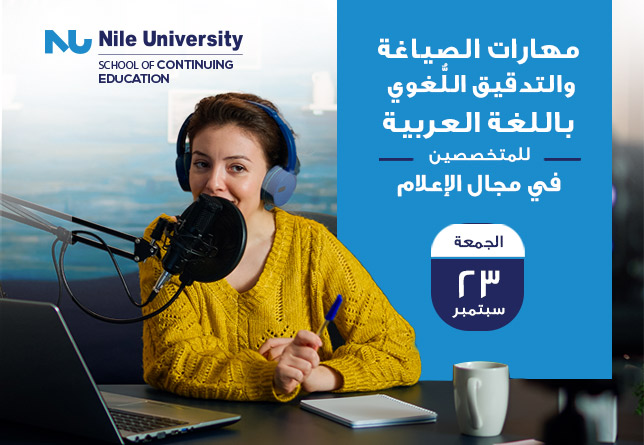 Latest Arabic Drafting and Proofreading Workshop by School of Continuing Education
Register Here
Do you get a low rating because of grammar mistakes in your articles or while at radio tests? 
Do you have to rewrite the article or change the vocabulary because of the lack of familiarity with the rules and vocabulary of the Arabic language? 
The School of Continuing Education (SCE) is holding the following workshop on Friday, 23rd September 2022, titled " مهارات الصياغة والتدقيق اللغوي باللغة العربية للسادة المتخصصين في الإعلام" from 9:00 am to 3:00 pm, room F42.