Image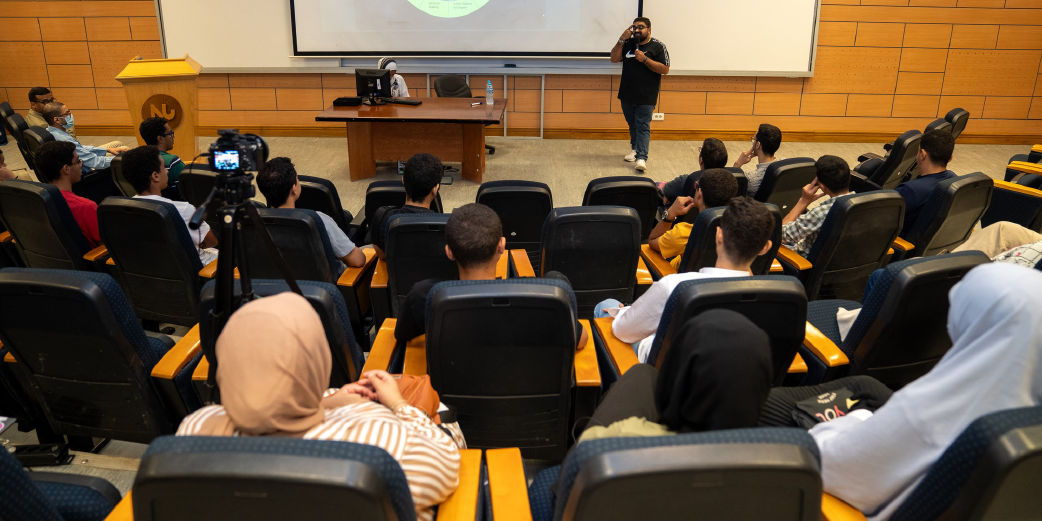 Hosting ''Safer el Shoghl", Andro Ashraf
Nile University is hosting 'Safer El Shoghl', Andrew Ashraf, and high school students for a productive discussion on career awareness. The event aims to familiarize students with current and future job prospects and the essential skills needed for their studies.
The session also includes ten important tips on choosing a career path. Andrew Ashraf emphasized the importance of informed career choices based on personal interests and the evolving job market. He will provide insights into sought-after skills and qualifications and practical advice on enhancing employability. The students can actively participate, seek guidance, and receive valuable tips on crucial skills for professional success.
Nile University continues to prioritize career awareness, empowering students with knowledge and tools for a successful transition to higher education and the workforce.