Image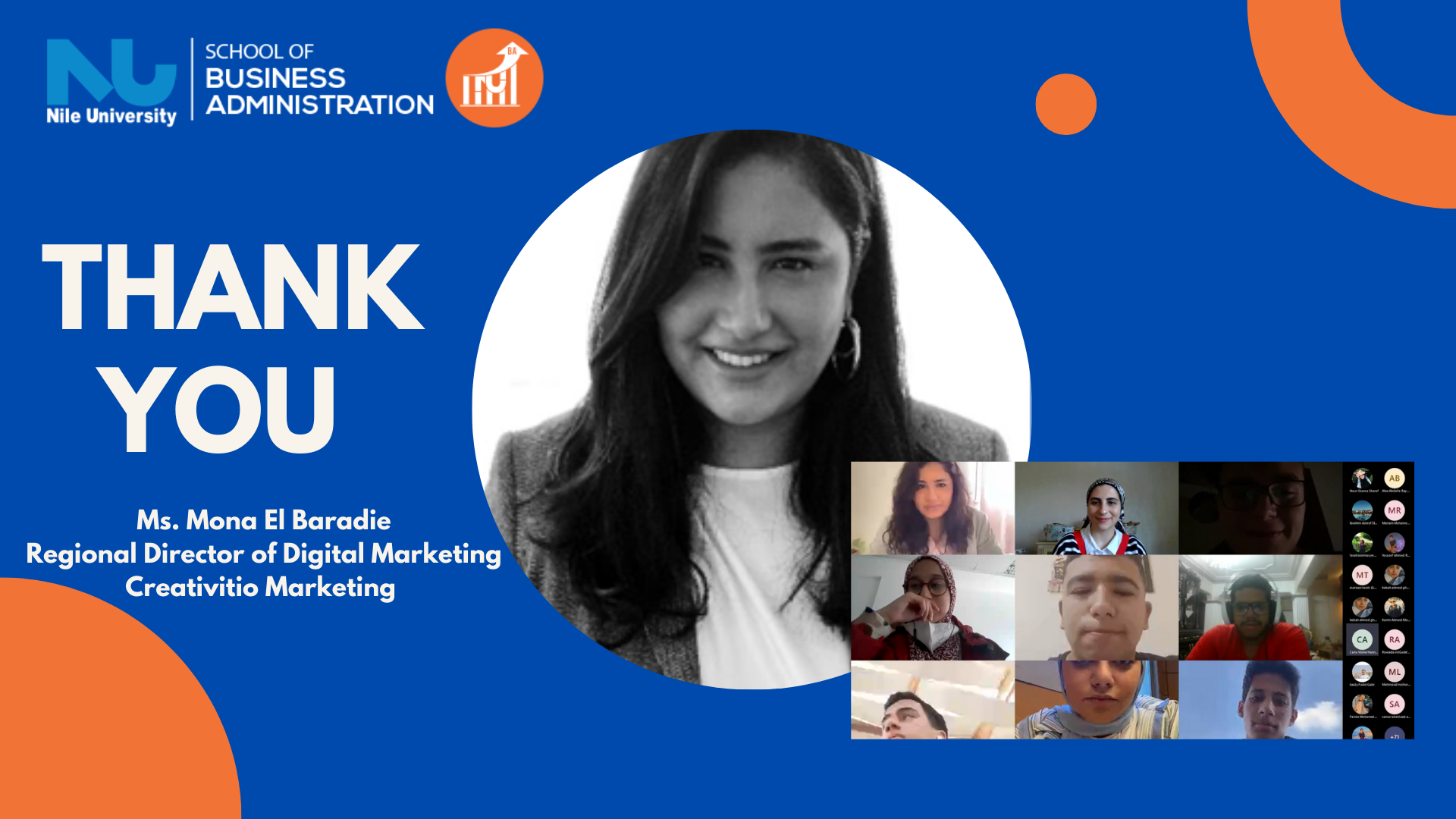 Guest Speaker Mona El Bardaie Sharing her Knowledge on Creating Promotional Campaigns in Challenging Environments
Business Administration School has recently virtually hosted guest speaker Mona El Bardaie, co-founder and communications director at Creativito Marketing, where she shared with our students of Principles of Marketing - MKTG 301 in-depth insights on creating promotional campaigns in challenging environments.
She also discussed how Dubai moved from nothing to the state where they are standing now by tackling deeply the target audience's needs along with creating a successful marketing mix fitting with those needs.
With 15 years of marcom experience, Mona El Bardaie is the co-founder and communications director at Creativito Marketing, a BTL and digital agency, based in Cairo founded in 2014. El Bardaie is also the Regional Director of Digital Marketing at Claviger Middle East, hospitality sales Representation Company based in Dubai and User Experience Consultant, responsible for travel portfolio digitization, at E-Aswaq Misr, a subsidiary of e-Finance. Prior to the agency's establishment and in her capacity as Raya Trade's communications manager, El Bardaie managed all marcom activities and campaigns for the Raya Group's lines of business.
Mona holds a Bachelor's Degree in Integrated Marketing Communications and Master's Degree in Business Administration from the American University in Cairo and Digital Marketing Diploma from Columbia Business School.
It was a very insightful session being an eye opener for our marketing students at this stage moderated by Ms. Nour ElGammal, Instructor of Marketing.