Image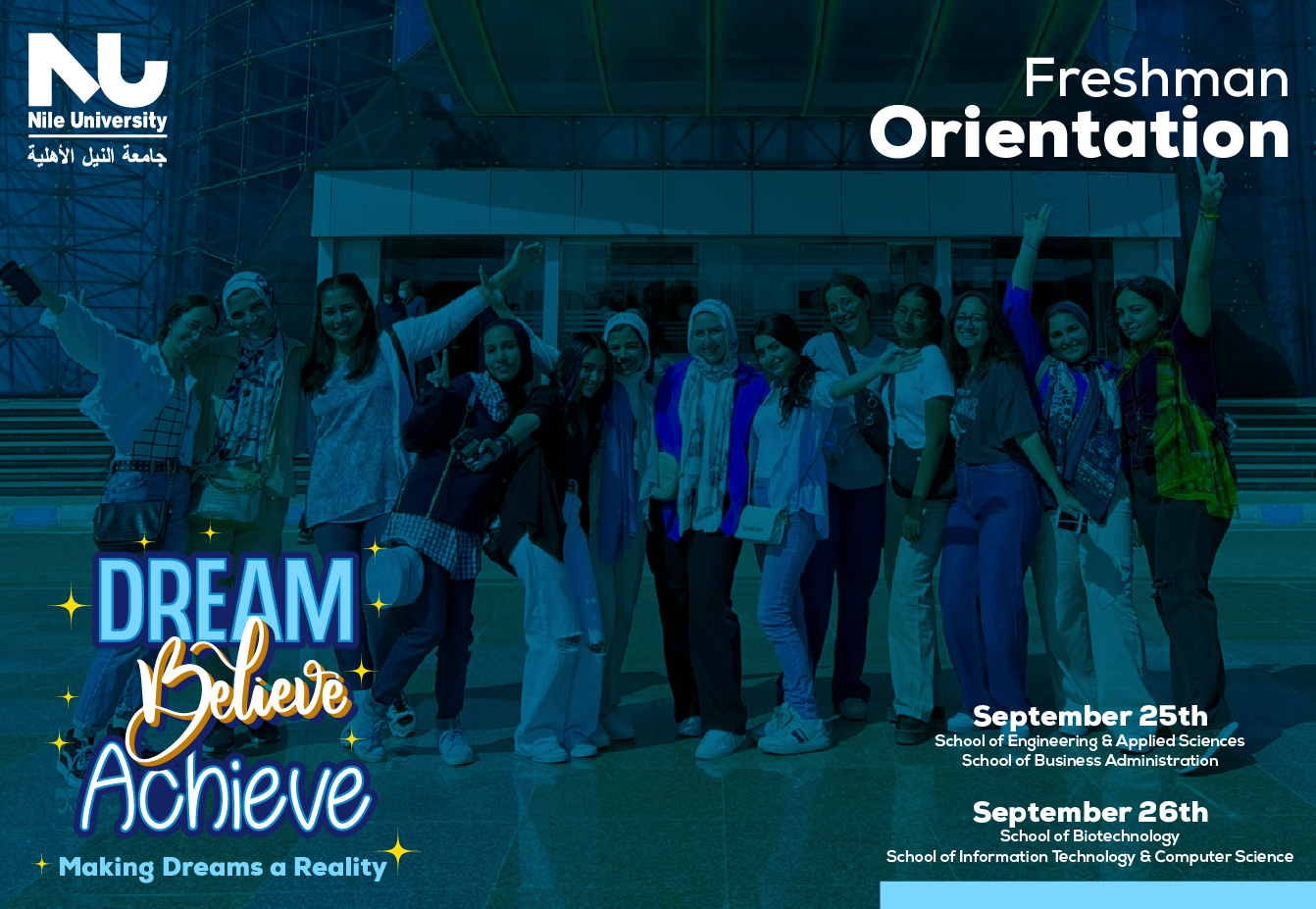 Freshmen Orientation 2023/2024
The Freshman Orientation is just around the corner, and we are excited to welcome all accepted students to our community at Nile University! We can't wait to meet you and introduce you to the fantastic opportunities that await you in your chosen field of study. Freshman orientation is a vital step in your academic journey. It's a day filled with essential information, resources, and connections to help you start your university life on the right foot.
Details:
The orientation for the Schools of Engineering and Applied Sciences and School of Business Administration will be held on September 25th.
The orientation for the Schools of Biotechnology and the School of Information Technology and Computer Science will be held on September 26th. 
Welcome to Nile University, and we look forward to meeting you soon.