Image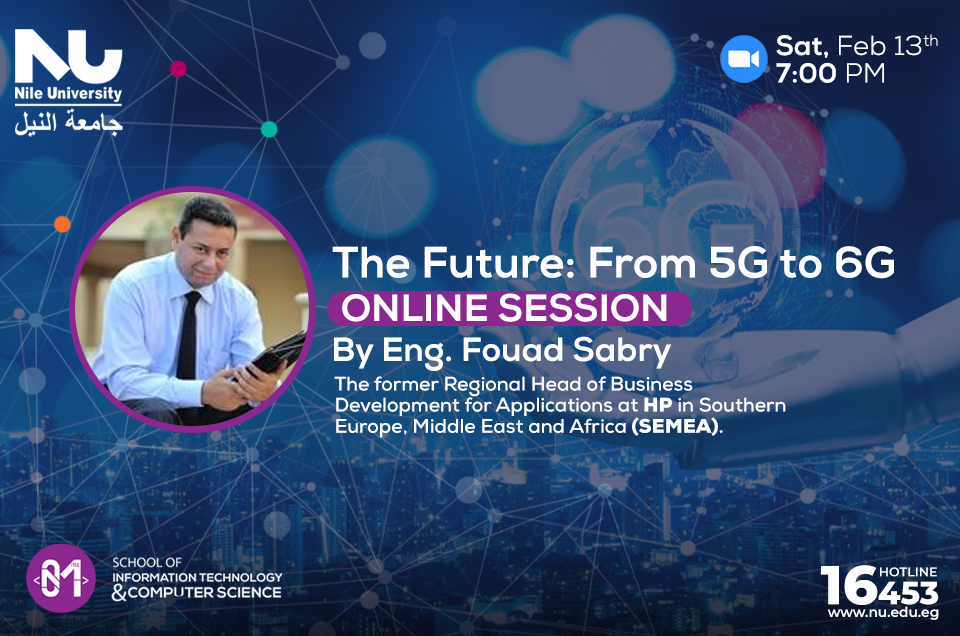 Eng. Fouad Sabry Online Session
"The Future: from 5G to 6G" Over the years, mobile communication technologies have evolved in cycles lasting approximately ten years, as evidenced by commercial 3G and 4G services launching around 2001 and 2010, respectively. The world was now witnessing the full-fledged roll-out of 5G services in 2020.
NOW! We're just starting to see a 5G roll-out in 2020, but 6G is already a work in progress; what is beyond 5G/6G services? What will they bring to information and communication technologies?; why do we need 6G? In this lecture, here's what you need to know! The speaker's name is Eng Fouad Sabry.
Fouad Sabry is the former Regional Head of Business Development for Applications at HP in Southern Europe, the Middle East, and Africa (SEMEA).