Image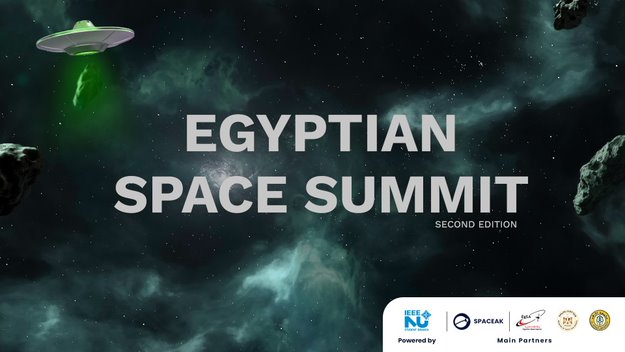 The Egyptian Space Summit | Second Edition
The impressive success of last year's summit shows that it is time to invest in the brilliant minds of Egyptian youth so that Egypt can have an impact on the space industry. As such, IEEE is thrilled to announce the launch of the Egyptian Space Summit 2022. This year, in addition to many new features, is to be announced soon.
Following the end of the registration period, the event will proceed in three stages:
1- Competition: Each team will have to present an original idea for a project that relates to the space industry and is applicable from a business perspective. All high school and undergraduate students are welcome to participate.
2-Workshops: Attendees will benefit from technical workshops on the trendiest topics in the space industry, and competitors can employ any insight or experience they may gain to improve their project ideas.
3-Main Event Day: On this day, competitors will give their final presentations of their ideas. The main event also features several talks by professionals in the space industry, astronomy, and aerospace engineering, in addition to a VR booth and a competition for all attendees.
Note: Attendees do not have to participate in the competition to attend the workshops or the main event.
Be part of an early milestone on Egypt's road to becoming an integral part of the space industry. Follow us for more details about the summit and our partners.
For attendees, here is the link to the registration form:
https://ieeenu.com/spacesummit/editions/2/eventday
For competition participants, you can register here:
https://ieeenu.com/spacesummit/editions/2/competition