Image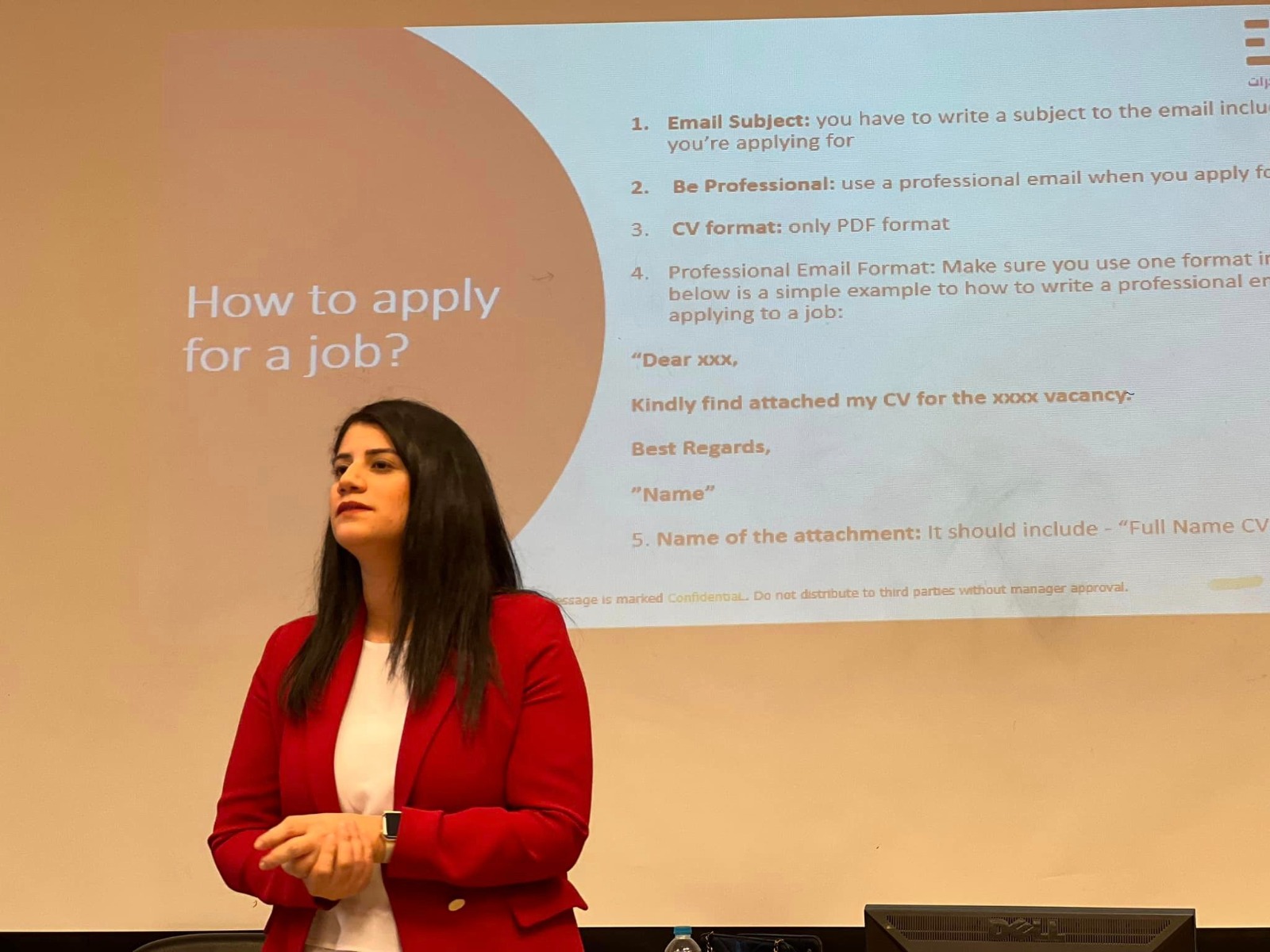 EBank Career Session
EBank career session which was organized by NU's Skills and Employability Enhancement Center (SEEC).
The session provided our students with practical approaches to self-development led by Talent Acquisition Team (TA) and EBank leaders in the field, where they shared their experiences and information.
The topics that were covered during the session are listed below:
* Are you career-ready? Adjusting own behaviors to work efficiently and effectively.
* Success story by EBank top management (Chief Financial Officer & Chief Information Security Officer).
* Panel discussions and mock interviews.
TA Team chose 10 winners from the session, and the rewards were:
* A professional CV created and monitored by TA Team.
* "Your Career Starts Here" - Career Coaching sessions by TA Team throughout their educational journey till graduation.
* An opportunity to be hired in EBank after graduation.