Image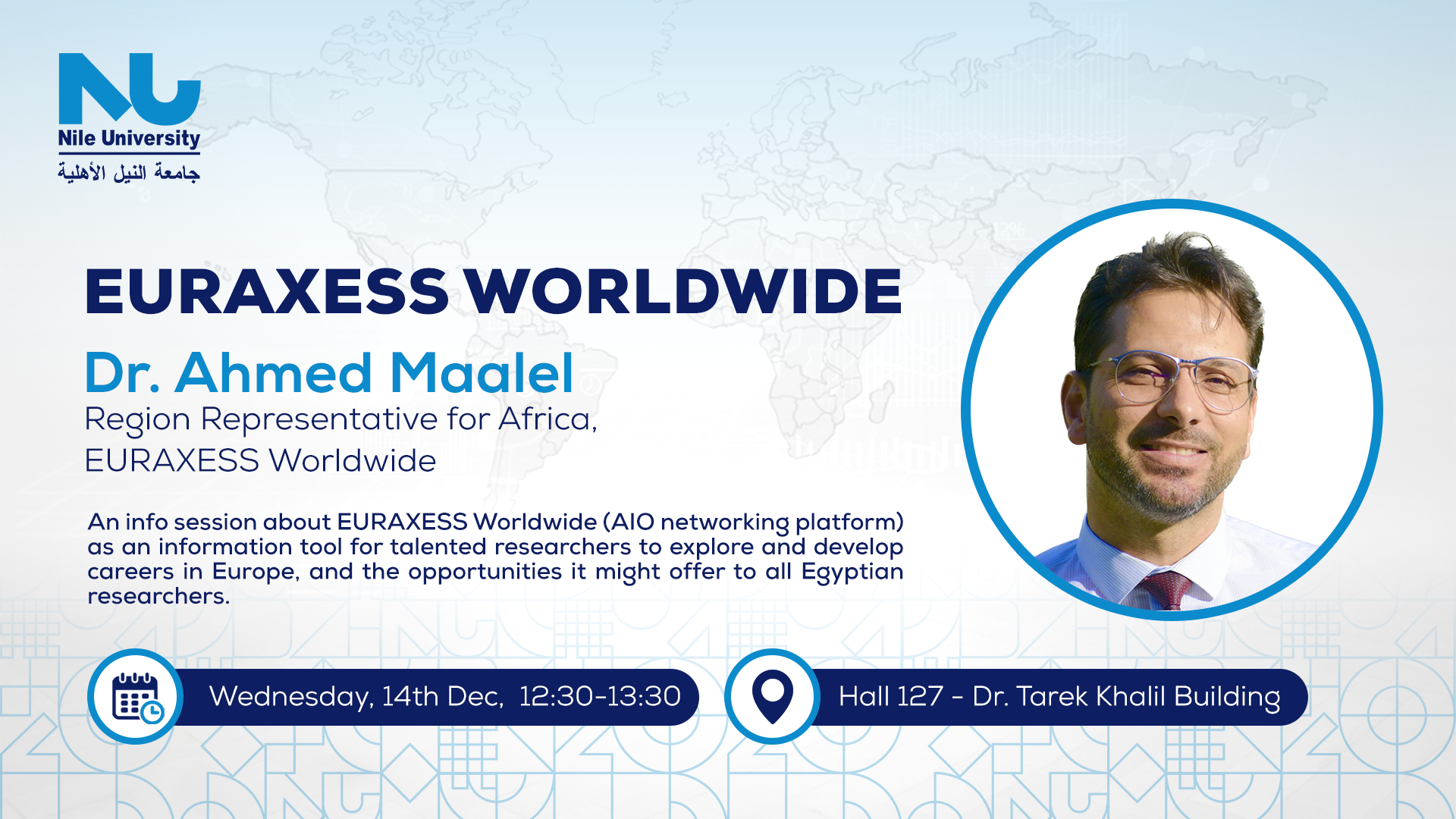 Dr. Ahmed Maalel's Session about EURAXESS Worldwide
Nile University had the pleasure of welcoming and hosting Dr. Ahmed Maalel, Professor of CS at the University of Sousse, Tunisia, and regional representative for Africa at EURAXESS Worldwide.
Dr. Maalel is offering a very interesting session which is an orientation about EURAXESS Global and all the opportunities it can offer to Egyptian professors and scholars to enhance their careers.
The session is free of charge and will take place at NU Campus at 12.30 PM, Wednesday,  14th December 2022.
EURAXESS WORLDWIDE (EWW) is an all-in-one networking platform and information tool for talented researchers on the move to explore and develop careers in Europe.