Image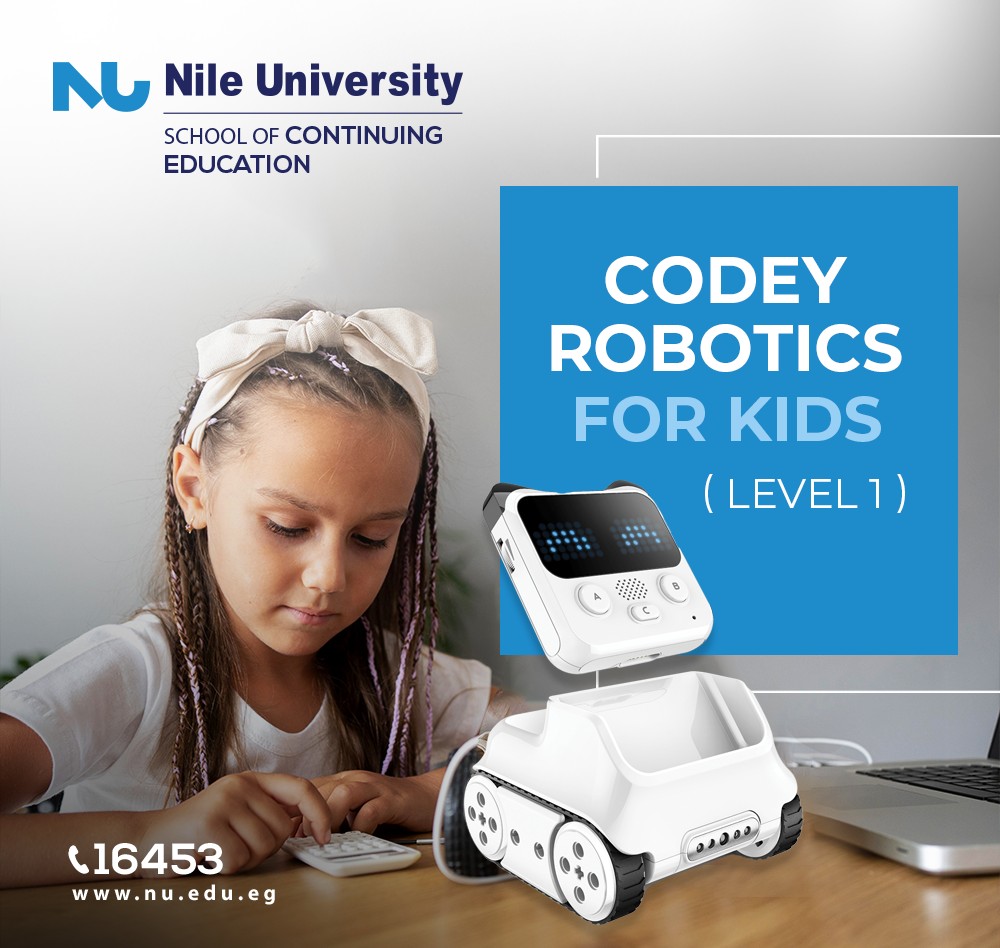 Codey Robotics Program for Kids (Level 1) by The School of Continuing Education
If your kids are from 6 to 8 years old, then they are qualified to enter the world of innovation at NU through the four levels of the robotics program.
The 1st level duration is 5 days taking place on the 25th, 26th of November and 3rd, 10th & 17th of December from 10:00 AM to 1:00 PM.
By the end of this level, the student will be able to:
1. Define the use and components of the Program and what it can do.
2. Define the Codey Rocky features.
3. Master the basics of mBlock 5.
4. Upload programs to run the robot.
5. Practice the concept of Events and how to use them.
6. Practice the Sequence and use it to create animations.
7. Identify and fix the bugs
8. Use the Counting Loop blocks.
9. Use the Forever block.
10. Apply all concepts in making games
- Location: Nile University campus
- Cost: 1800 L.E is the regular price and 1500 L.E. for early bird (up till 17th of November) and for parents working in corporates.
Register now for your kids to join the upcoming Codey Robotics program!
Registration link: https://forms.office.com/r/hcLDXQuaiz