Image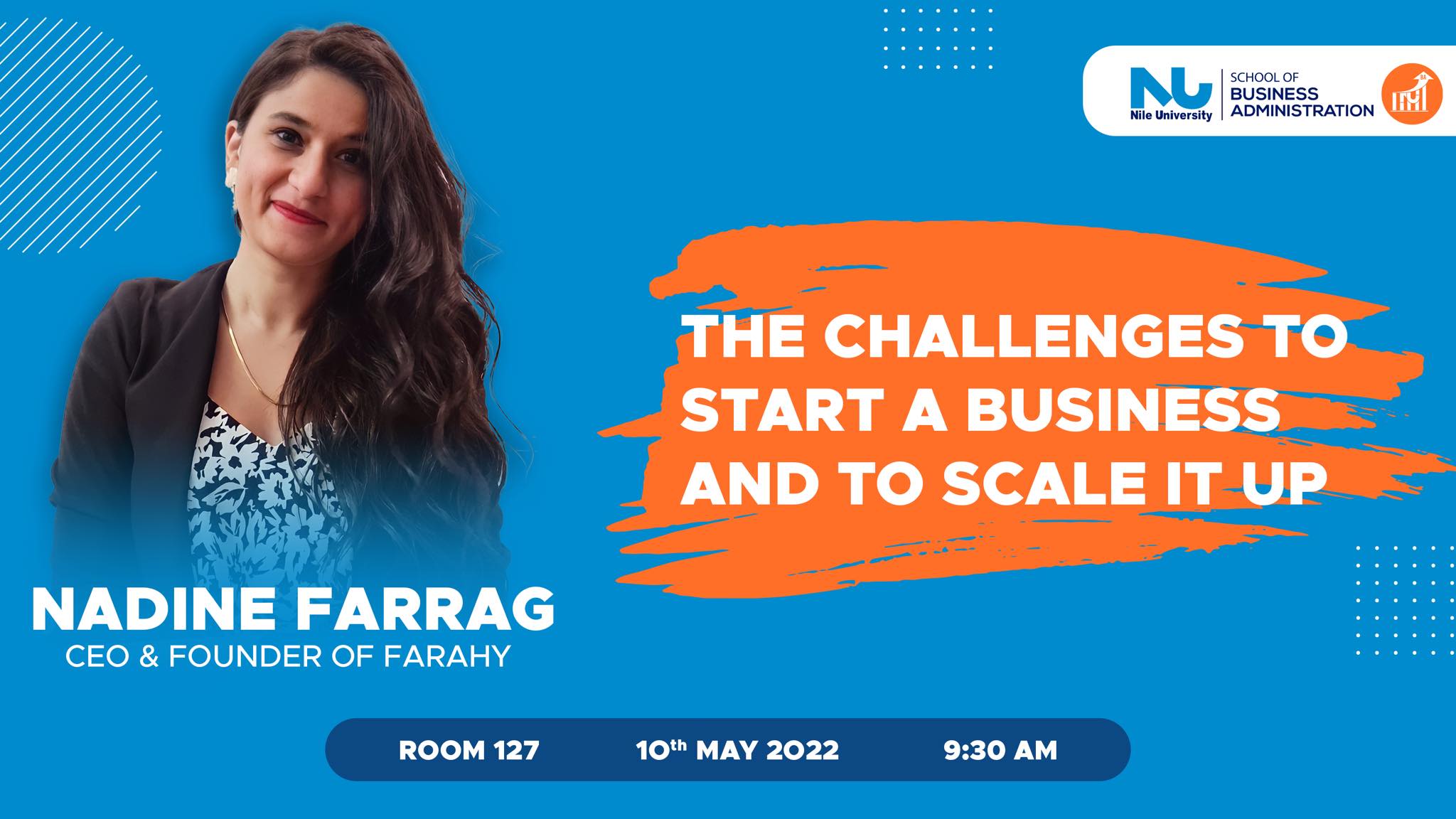 "The Challenges to Start a Business and to Scale it up" Session by Ms. Nadine Farrag
Room 127, Dr. Tarek Khalil Building
NUBS is pleasantly hosting Ms. Nadine Farrag, CEO and Founder of Farahy, Egypt's largest wedding platform, on Tuesday 10th of May for an enlightening session on the challenges to start a business and to scale it up. The session will take place in Samir Helmy Hall, Room 127, Dr. Tarek Khalil Building, at 9:30 AM.
Ms. Nadine was Senior Officer, Special Events at the American University of Cairo (AUC). She holds Bachelor of Business Administration from AUC, Major Marketing with Highest Honors. Ms. Nadine has an extensive experience in Marketing. She worked in leading positions in this field at Amr Helmy Designs, Vodafone Egypt, and Tabibi 24/7.
This comes as part of BSAD481 – Graduation Project course under the supervision of Dr. Menna Kaoud, Dr. Noha Alaa and Dr. Ahmed Fayed.