Image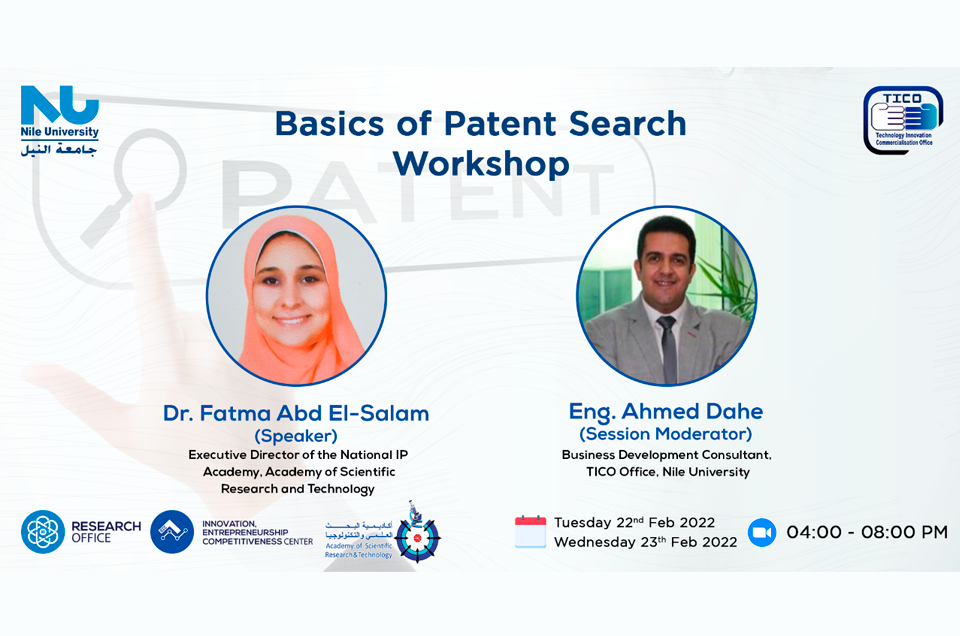 "Basics of Patent Search" Workshop by TICO
NU TICO office is pleased to invite all NU members to the upcoming Workshop, "Basics of Patent Search Workshop," completing the Patent Series. The Workshop will be delivered via two sessions with the below objectives:
1. Patents Information.
2. Patent's search types.
3. International Patent Classification (IPC).
4. Patent search strategy.
5. Search using patent databases.
The sessions are conducted by Dr. Fatma Samir Abd El-Salam (Executive Director of the National IP Academy, Academy of Scientific Research and Technology) and moderated by Eng. Ahmed Dahe (Business Development Consultant, TICO Office, Nile University).
The sessions will be on Tuesday and Wednesday (22 & 23 Feb 2022) from 04:00 to 08:00 PM Through Zoom.