Image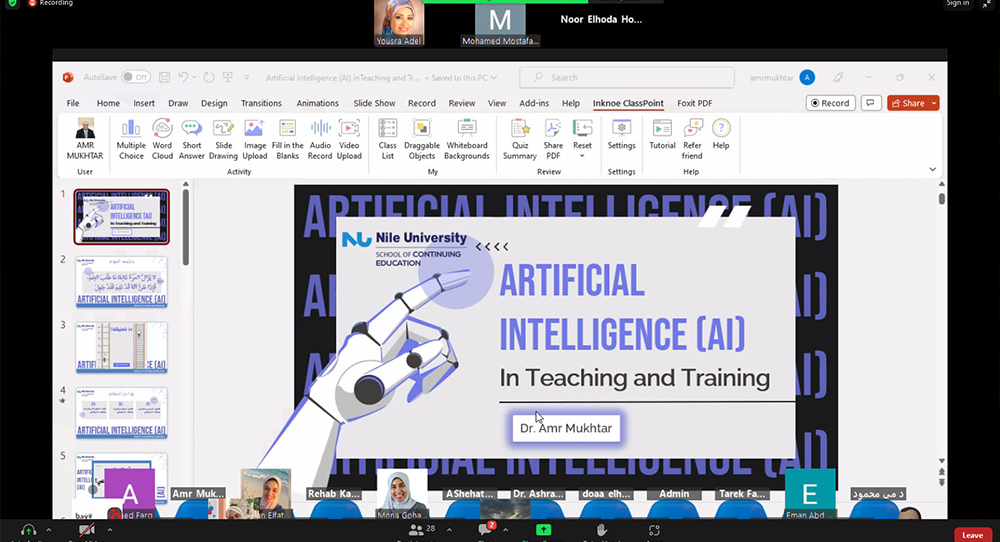 Artificial Intelligence in Teaching and Training Online Workshop by The School of Continuing Education
The School of Continuing Education (SCE) is organizing an online workshop about Artificial Intelligence in teaching and training and the outcomes of the workshop are: 
1. Get an introduction to artificial intelligence. 
2. Use artificial intelligence in teaching processes. 
3. Use artificial intelligence in multimedia production. 
4. Show them additional tools to improve the quality of teaching. 
The School has planned to conduct another online workshop on Artificial Intelligence in academic research that is meant to be held on August 8th, from 6:00 pm to 9:00 pm.