Image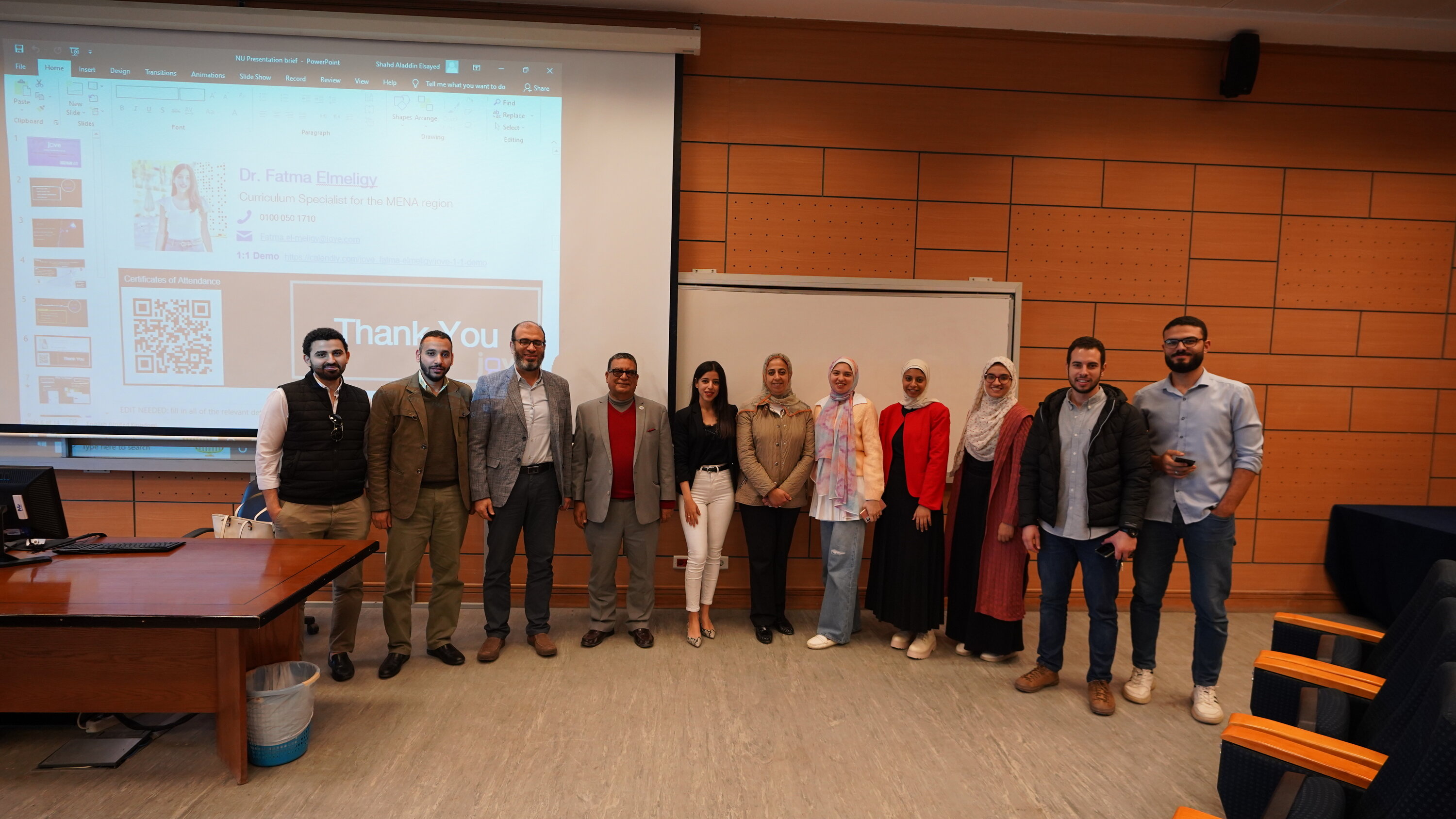 "The Accelerate your Scientific Research and Education through JoVE" Session by Dr. Fatma Elmeligy
The School of Engineering and Applied Sciences at Nile University is pleased to host Dr. Fatma Elmeligy, a curriculum specialist for the MENA region at JoVE as a guest speaker for a session titled:
" The Accelerate your Scientific Research and Education through JoVE".
The Session was offered by the Journal of Visualized Experiments (JoVE) in collaboration with the Egyptian Knowledge Bank- EKB. 
Brief about JoVE:
JoVE (Journal of Visualized Experiments) is the world-leading producer of peer-reviewed scientific videos, providing visual demonstrations for frequently encountered concepts and techniques; with the mission to improve scientific research and education. Millions of scientists, educators, and students at thousands of universities, colleges, hospitals, and biopharmaceutical companies worldwide use JoVE for their research, teaching, and learning.