Image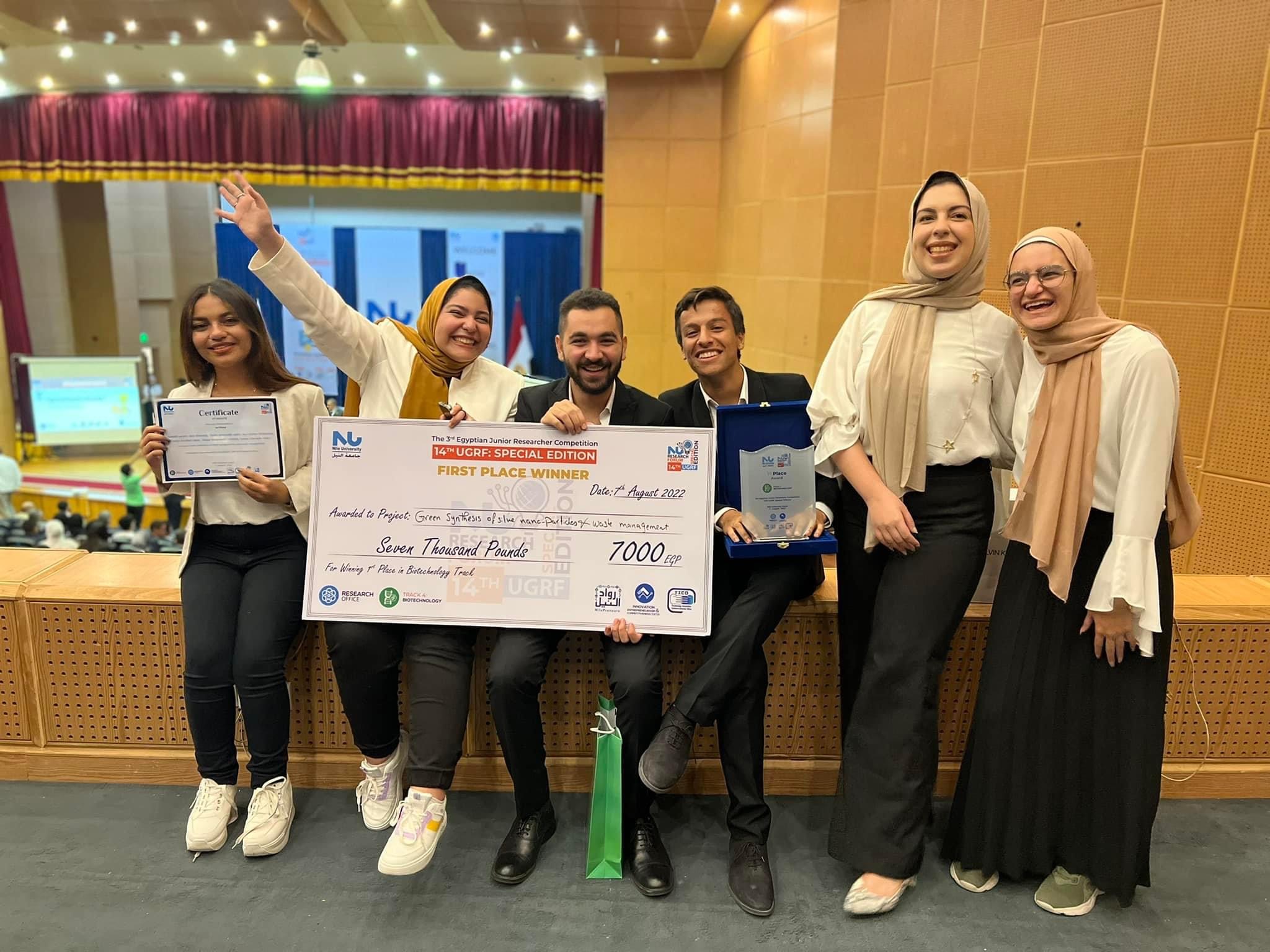 14th Undergraduate Research Forum (UGRF)
A well-spent day with winners of the 14th Undergraduate Research Forum (UGRF)!
The UGRF is organized semi-annually by Nile University's Research Office with the participants of each NU's school students, aiming to reflect our mission of making students motivated to learn through innovation and research studies.
The prizes were provided by Nile University's Technology Innovation Commercialization Office (TICO) and NilePreneurs Initiative, to students who were required to apply their own projects in one of these fields: 
 Engineering & Applied Sciences
 IT & Computer Sciences
 Business Administration
 Biotechnology
 School Students (General projects track)
 Graduation Projects (Senior students and graduates of 2020 & 2021)
 Climate Change (Special track)
We're proud of all winners and wish everyone good luck in the future.